(To gain access to the "Coos County Cops" tabloid, click on "Publications" and you'll see it.)
Bay Area Chamber of Commerce 27th Annual Economic Outlook Forum
The Bay Area Chamber of Commerce's annual Economic Outlook Forum will be held on December 13, 2019, Brought to you by the Bay Area Chamber of Commerce in partnership with Banner Bank and our sponsors. Tickets (Includes buffet breakfast): $35 Chamber Members; $40 Non-Members. Call the Chamber office at 541-266-0868 to register for this event. Tickets will not be sold at the door and must be purchased in advanced. Agenda: 6:45 am, Registration & Buffet Breakfast; 7:15 am, Welcome- Clark Walworth—Coquille Indian Tribe; 7:25 am, South Coast Economy and Its Future- Melissa Cribbins, Coos County Commissioner; 7:45 am, Coos County Economic Overview- Guy Tauer, Oregon Employment Department; Local Project Update-Building for Success in 2020 and Beyond- Patty Scott, President, Southwestern OR Community College; Home Grown Business-So it Goes Coffeehouse & Bakery—John Beane, Owner; Break; 8:45 am, Local Project Update-The Front Street Project & More, Rodger Craddock, City of Coos Bay with the Project Developers; Home Grown Business-Highway 101 Harley Davidson, Al Pettit, Owner; Break; Beef Drawing; 9:45 am, Introduction- Michele Hampton, Banner Bank, Keynote Address: John Mitchell, former Chief Economist and Western Regional Economist, U.S. Bank; Questions; 10:55 am, Thanks-Timm Slater, Executive Director—Bay Area Chamber of Commerce; 11:00 am, Close.
Friday Foreign Film at CBPL
The "Friday Foreign Film" series at Coos Bay Public Library continues at 7:00 p.m. on Friday, December 13th. Venezuela's official submission for the 'Best Foreign Language Film' category of the 91st Academy Awards in 2019, La Familia (2017) is this month's feature. Andrés, the single father of 12-year-old Pedro, has to break his back just to ensure the mere basics for his son. On the outskirts of Caracas, people live from one moment to the next and any mistake is immediately punished. When a boy attempts to steal Pedro's cell phone, he retaliates with excessive force. Andres discovers the young thief has possible gang ties. If true, the consequences for Pedro could be deadly. Acting on his paternal instincts, he takes his son on the run. Although the father realizes he is incapable of controlling his teenage son, the situation brings them closer than they have ever been. This deeply realistic story takes us into the ruthless environment of the Venezuelan capital, which – at a time when the country suffers immense social problems, hyperinflation, and a shortage of food – takes on an increasingly more savage character. The "Friday Foreign Film" series, sponsored by the Friends of Coos Bay Public Library, is normally held on the second Friday of the month and is free to the public. Many of these films are not rated and parental discretion is advised. For more information call 269-1101.
45th Sounds of Christmas Organ Concert
The Mighty Wurlitzer will sing again at the Egyptian Theatre in Coos Bay on Dec. 14th, noon, with the 45th Annual Sounds of Christmas Organ Concert. Admission is free but donations will be accepted. Lee Littlefield and Paul Quarino will perform along with The Christmas Brass directed by Steve Simpkins.
Silver Falls Annual Christmas Event
SILVERTON, Ore. – The 42nd annual Christmas Festival at Silver Falls State Park will be held 10 a.m. – 4 p.m. Dec. 14-15 at park's South Falls day-use area and Silver Falls Conference Center. The family-friendly event is free. "We're lucky to have the volunteer and community support to continue this event year after year," said Matt Palmquist, interpretive park ranger. "It's one of our favorite events and it's always a blast to celebrate the holiday season with our visitors." Planned event activities include wreath making, kid-friendly crafts, bird house building, guided walks through the park, refreshments and live music. A free shuttle service will be available to ferry visitors between the day-use area and conference center 10 a.m. – 4 p.m. both days. Visitors can purchase food at the South Falls Café or conference center. Silver Falls State Park charges a $5 day-use parking fee. More information about the park, including maps, is on oregonstateparks.org.
Blossom Gulch and Beyond–Saturday December 14, 2019
The long hike will take us along Blossom Gulch Trail up to the radio towers, then to Libby Rd and back to Blossom Gulch. The long hike will be approximately 10 miles, and is rated difficult. Dress in layers, bring rain gear, plenty of water and lunch, and plan on three to four hours to complete the hike. For a short option, hikers can cut the trip short and return from the radio towers. Hikers taking this option will hike 4 miles. Both the long and short hikes begin with a steep uphill climb. Location and Time – We will leave from the Blossom Gulch elementary school at 9:30 AM. Driving Directions: From the north, take 101 South to Commercial Avenue in Coos Bay. Turn right on Commercial, then left on N 7th Street, then fight onto Central. After three blocks turn left on S 10th street, which will take you to the school. From the South, take 101 North to Elrod Ave. Take a left on Elrod. Follow Elrod several blocks to South 10th St. Turn right on South 10th, and you will be at the school. Suggested Carpool Locations & Departure Times: Coquille Visitor Center—8:40, Ray's in Bandon—8:40, Dune Information Center in Reedsport—8:35.
Film Noir at CBPL
The FILM NOIR series at Coos Bay Public Library continues on Sunday, December 15th at 4:00. The anti-capitalism melodrama Force of Evil (1948) is this month's feature. In New York City, unscrupulous lawyer Joe Morse (John Garfield), has the opportunity to make it big by teaming up with cutthroat gangster Ben Tucker (Roy Roberts) to consolidate the numbers racket. The only hitch in the plan is Morse's brother, Leo (Thomas Gomez), who refuses to involve his bank in the plan. As a result, Leo's bank would go from being saved to being another casualty in Morse and Tucker's thirst for power. Now, Morse must choose between money and family. This Cain and Abel story was the first film directed by celebrated screenwriter Abraham Polonsky, who was blacklisted by the House Un-American Activities Committee in the 1950s. The Film Noir series is held on the third Sunday of the month. Everyone is welcome at this free program sponsored by The Friends of Coos Bay Public Library. The Library is located at 525 Anderson Avenue. Please call 269-1101 or visit coosbaylibrary.org for further information about this program.
North Coast Salmon Angling Closure
TILLAMOOK, Ore. Following a recent die-off of fall Chinook salmon in the Wilson River, excessive pre-spawn mortality of fall Chinook in other nearby rivers has prompted fishery managers to close the entire North Coast to all salmon angling, effective Dec. 13 – 31. The closure includes all North Coast basins from the Nestucca River to the Necanicum River. Angling for steelhead is unaffected by this change and remains open under permanent regulations. Monitoring of North Coast basins, in response to the recent die-off observed in the Wilson River and by reports from the public of similar mortality events in other rivers, revealed substantial deaths of fall Chinook salmon (more than half of the carcasses sampled in the Nestucca, Trask and Kilchis rivers this week) prior to spawning. Additional pre-spawn mortalities have been observed in the Wilson River since last week's closure as well. The mortality is attributed to the spread of cryptobia, a naturally occurring parasite which only affects certain fish species, and poses no risk to humans. The closure is necessary to protect remaining fall Chinook adults to allow them to reach spawning grounds, according to Robert Bradley, district fish biologist for ODFW's North Coast Watershed District. "The observed pre-spawn mortality is on top of a reduced run of fall Chinook this year," said Bradley. "We need to protect the remaining spawners to help provide for future runs of fall Chinook on the North Coast." Angling for all salmon is closed for the remainder of 2019 in the following areas: Necanicum River basin, Nehalem Bay and River (including the NF Nehalem), Tillamook Bay and rivers (Tillamook River, Trask River, Wilson River, Kilchis River and Miami River), and Nestucca Bay and River (including Three Rivers and the Little Nestucca River). The pre-spawn mortality event appears to be limited to the North Coast. Assessments of other basins further south have not revealed any incidents of this kind. Due to this, no angling regulation changes are being made in other locations. For more information about North Coast fisheries, including regulation updates, visit ODFW's online fishing reports at www.myodfw.com.
Emergency Equipment
Just in time for winter weather, a second round of equipment being distributed to communities throughout Oregon has arrived, thanks to the State Preparedness and Incident Response Equipment (SPIRE) Grant Program. The SPIRE grant is a result of HB 2867, which became effective in August 2017, establishing a grant program to distribute emergency preparedness equipment to local governments, and other recipients, to be used to decrease risk of life and property resulting from an emergency. This equipment may include vehicles or other property. One of the awardees, the City of Stayton, Ore. received a 56kW mobile-power generator that can be used for emergency power at the Emergency Operations Center in Stayton. The generator may also be redistributed other locations during emergencies, said to Stayton Public Works Supervisor Thomas Etzel. "This is an important piece of equipment for our community. Trying to purchase this out of our own funds would take away from something else, so it was beneficial to get this with the grant," Etzel said. Awardees for this round include: City of McMinnville, Portable Power Generator 30kW Dora-Sitkum Rural Fire Protection District, Portable Power Generator 30kW; City of Reedsport, Portable Power Generator 56kW; City of Stayton/Stayton Police, Portable Power Generator 56kW; City of Gaston, Portable Power Generator 56kW; City of Winston Public Works, Portable Power Generator 56kW; Rainbow Water District, Portable Power Generator 108kW; Eddyville Charter School, Portable Power Generator 108kW; City of Clatskanie, Portable Power Generator, 108kW; Yachats Rural Fire Protection District, Power Generator, 108kW. In all, 80 grant jurisdictions around the state will receive SPIRE-funded equipment. Eligible equipment covers the four priorities of saving/sustaining lives, obtaining/maintaining situational awareness, incident stabilization, and initiating recovery. SPIRE Grant Coordinator Jim Jungling said he believes the program makes sense for Oregon bringing practical equipment to communities that can save lives and property during emergencies. A total of $5 million has been allotted to procure emergency preparedness equipment to help Oregon communities prepare, respond and recover from emergencies.
Burglars Attempt to Elude Roseburg PD
Around 0100 hours on the morning of December 12th, 2019 the Roseburg Police Department investigated a reported burglary at the 420 Club, 2576 NE Stephens in Roseburg. During that investigation they learned several suspects gained entry into the business by damaging a window, gaining entry, and stealing merchandise from inside. Officers were able to identify a description of a vehicle of interest in that incident, and they provided that information to local law enforcement agencies. Just before 0500 hours an off duty Douglas County Sheriff's Office Deputy found the vehicle traveling on NE Stephens, and reported the information to on-duty Officers. Officers located the vehicle traveling north in the 2600 block of NE Stephens. The vehicle, a red Volkswagen beetle, then suddenly accelerated away from Officers, continuing northbound on Stephens. Speeds reached between 65-80 MPH, and Officers backed off because they were approaching a construction area north of Costco on Stephens. The suspect vehicle pulled further away at that time, but quickly tried turning east on Taft, losing control and striking a utility pole. Several occupants fled from the vehicle. One suspect, a 16 year old male, was tackled by law enforcement as he was trying to flee the scene on foot. The other people who fled were not located. K9 Nike from Roseburg PD attempted to track the other suspects, but they were not located. The 16 year old male was found in possession of merchandise stolen from the 420 Club, and he was later lodged at the Juvenile Detention Center for Burglary, Theft and Criminal Mischief charges. The vehicle sustained heavy damage during impact with the utility pole, and it was towed from the scene by Roseburg Towing. There is no evidence at this time that anyone was injured during the collision. The construction zone was also not active at the time of the incident. The investigation into the driver of the vehicle and other suspects involved in the burglary is still ongoing.
Child Sexual Abuse Charges Camas Valley
CAMAS VALLEY, Ore. – A Camas Valley man is in jail following an child sexual abuse investigation by detectives. In late November, the Sheriff's Office Investigations Division was contacted regarding possible sexual crimes against a child. Detectives conducted a thorough investigation and learned 37 year-old Jeffrey Aaron Herberger of Camas Valley had sexually assaulted a minor child known to him. On Wednesday, December 11, 2019, Herberger was interviewed by detectives and subsequently arrested. He was transported to the Douglas County Jail where he was lodged on charges of 3rd Degree Sexual Abuse and Harassment.
Central Coast Attempted Robbery
On Wednesday, 12-11-2019, at about 5:15 PM, Lincoln City Police were dispatched to the Safeway store parking lot on a report of an attempted robbery that had just occurred. The female victim reported that she and her mother had just finished shopping at the Safeway store, located at 4101 NW Logan Road, and were in the parking lot loading her groceries in the rear of her mini-van. While doing this an early 2000's model silver Chevrolet Suburban pulled up behind her. The female driver of the Suburban rolled down her passenger side window and demanded the victim's purse. The victim reported the suspect was pointing a handgun at her as she was demanding the purse. The female victim responded by saying she was going to call the police and quickly ran into the store and called 911. The suspect then fled the parking lot in her vehicle and was last seen on Logan Road heading towards Highway 101. It's unknown which direction the suspect took on Highway 101. Lincoln City Police officers searched the area for the silver Suburban and suspect, but they were unable to locate it. The suspect female was described to be a white female in her late 30's to early 40's with blonde "poofy" shoulder length hair. The suspect female was the only person seen inside the vehicle, however it is not confirmed if there was anyone else in the vehicle at the time. The suspect did not get the victim's purse or any other items from her. The investigation of the incident remains open and anyone with information regarding the incident or suspect is asked to call the Lincoln City Police Department at 541-994-3636 and ask for Officer James Hoydic or Detective James Burke. The members of the Lincoln City Police Department want to remind everyone to stay safe by being alert and remaining aware when walking out to their vehicles after doing their shopping, especially when carrying and loading packages during this holiday season.
More on the JC Teen
Robert William Havery, 39, of Boise Idaho was arrested Thursday morning, December 12, 2019, and lodged in the Ada County Jail on felony charges stemming from his involvement with Mildred Sweaney, a 17-year old girl missing from Junction City, Oregon. Mildred was originally reported missing from her Junction City home on Saturday, December 7, 2019 when she failed to return from a walk around the neighborhood. The Junction City Police Department immediately launched an intensive media campaign concurrently with an aggressive investigation to locate any possible leads. During a lengthy interview of many family and friends on Sunday night, Havery's name was identified as a possible person of interest. Upon making phone contact with Havery investigators found him to be uncooperative and later determined he had actually provided a false address. With further investigation Havery's complete identity was determined, as was his true address. Investigators from the Boise Police Department Special Victim's Unit responded to Havery's residence early Tuesday morning, found Mildred, and took her into protective custody. By this morning investigators developed sufficient probable cause to take Havery into custody. During the ensuing investigation Havery admitted, in addition to other details, to driving to Junction City where he met Mildred and then the two drove back to his Boise house. Havery was lodged at the Ada County Jail on two (2) counts of Sexual Battery on a minor [Idaho State Code 18-1508A], and one (1) count of 1st degree Kidnapping [Idaho State Code 18-4502]. However, the investigation is ongoing both in Oregon and Idaho and additional charges may be forthcoming.
WX
Steady rain early along the South Oregon Coast today, then remaining cloudy with a few showers. Highs in the upper 40s and overnight lows in the upper 30s with partly cloudy skies. Winds light and variable. Partly cloudy with occasional showers on Saturday.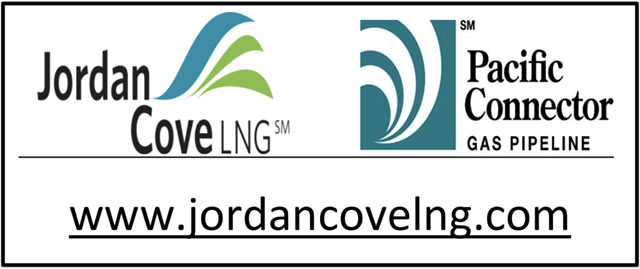 MHS sports
Friday, December 13 – Wrestling: Varsity Tournament @ North Bend High School; 4:00pm, Basketball: Girls JV Game vs. Coquille @ Marshfield High School; 4:00pm, Swimming: Varsity Meet, vs. Multiple Schools @ Mingus Park Pool; 4:30pm, Basketball: Boys JV2 Game Seaside High School; 6:00pm,Basketball: Boys JV Game @ Seaside High School; 7:30pm, Basketball: Boys Varsity Game @ Seaside High School. Saturday, December 14 – Wrestling: Varsity Tournament @ North Bend High School; 9:00am, Swimming: Varsity Meet @ North Bend High School; 1:00pm, Basketball: Girls JV Game @ Hidden Valley High School; 3:00pm, Basketball: Girls Varsity Game @ Hidden Valley High School.
NBHS sports
Friday, December 13 – Coast Classic Wrestling Tournament; 12:00am, Time: TBA -Speech & Debate Coed V Away Ashland High School; 12:00am, Time: TBA -Wrestling Coed V Home TBA (Army Strong Coast Classic). Saturday, December 14 – Coast Classic Wrestling Tournament; 12:00am, Time: TBA -Speech & Debate Coed V Away Ashland High School; 12:00am, Time: TBA -Wrestling Coed V Home TBA (Army Strong Coast Classic); 9:00am, Swimming Coed V Home TBA (MWL North Bend Invite).
SWOCC sports
Southwestern Oregon's basketball teams are out of town this weekend. The Laker men play at Centralia Saturday, 2 p.m., and then at Pacific in Forest Grove on Sunday, 3 p.m. SWOCC's women also play at Pacific on Sunday.
Pac-12 wbxb
Oregon State's women host Utah State, Saturday, 7:30 p.m., in a non-conference basketball game in Gill Coliseum at Corvallis and televised on the Pac-12 Networks. Oregon plays at Long Beach State on Saturday, 1 p.m.
Pac-12 mbxb
Oregon State's men host Arkansas-Pine Bluff Saturday, 3 p.m., Gill Coliseum at Corvallis in a non-conference basketball game on the Pac-12 Networks. Oregon's men play Michigan at Ann Arbor, MI Saturday, 9 a.m., on CBS TV.
Seahawks
The Seattle Seahawks play at the Carolina Panthers Sunday morning, 10 a.m., in an NFL game on Fox Sports.