2019 Bay Area Fun Fest Community Event
City of Coos Bay release – Bay Area Fun Festival, Saturday, Sept. 21, & Sunday, Sept. 22 – All area residents and visitors should be aware that for the safety of the runners, parade participants and cruisers, all drivers will be prohibited from entry to these streets between the posted times and will need to use alternate routes. Prefontaine Memorial Run Route – roads closed 9 a.m. to 11:30 a.m.; Parade Route – roads closed 12:30pm. to 2:15 p.m.; Cruz the Coos – roads closed 5:30 p.m. to 8 p.m. Coos Bay Police Officers, City staff, National Guard, and many volunteers will be posted throughout these events routes, and will be available to assist the public redirecting them to alternate routes as needed. The City of Coos Bay thanks the public in advance for their cooperation and participation in making this year's Fun Festival the safest and most FUN FESTIVAL ever! Should you have questions, please feel free to contact Public Works and Development Department (541) 269-8918.
Mill Beach health advisory issued
The Oregon Health Authority (OHA) issued a public health advisory today for higher-than-normal levels of bacteria in ocean waters at Mill Beach in Curry County.People should avoid direct contact with the water in this area until the advisory is lifted. Higher-than-normal levels of fecal bacteria can cause diarrhea, stomach cramps, skin rashes, upper respiratory infections and other illnesses. This applies especially to children and the elderly, who may be more vulnerable to illness from waterborne bacteria. Increased pathogen and fecal bacteria levels in ocean waters can come from both shore and inland sources such as stormwater runoff, sewer overflows, failing septic systems, and animal waste from livestock, pets and wildlife. While this advisory is in effect at Mill Beach, visitors should avoid wading in nearby creeks, pools of water on the beach, or in discolored water, and stay clear of water runoff flowing into the ocean. Even if there is no advisory in effect, officials recommend avoiding swimming in the ocean within 48 hours after a rainstorm.
Although state officials advise against water contact, they continue to encourage other recreational activities (flying kites, picnicking, playing on the beach, walking, etc.) on this beach because they pose no health risk even during an advisory. The status of water contact advisories at beaches is subject to change. For the most recent information on advisories, visit the Oregon Beach Monitoring Program website at http://www.healthoregon.org/beach or call 971-673-0482, or 877-290-6767 (toll-free).
SPANGLISH!: Spanish Conversational Program
Coos Bay Public Library will be offering its monthly program, SPANGLISH!, for anyone who wishes to sharpen their Spanish conversational skills. This event will be held on Saturday, September 21 from 10:30am-12:00pm in the library's Myrtlewood Room. Program is for those who wish to practice their Spanish conversational skills and help other learners in a friendly setting. Attendees will have the opportunity to converse in Spanish as a group for 90 minutes in a casual, informal environment. This is NOT a class but we will provide ideas for conversational topics. Beginners are welcome. Let's talk! This program is FREE and open to everyone. No registration required. Please call (541) 269-1101 for further information on this program.
Community Paddle
Saturday, September 21 – Coquille River Water Trail is sponsoring a community paddle from the Arago boat ramp to Sturdivant Park. Leaves Arago at 11:00.
Connect to Your Public Lands
Portland, Ore. – On Saturday, September 28, the Bureau of Land Management (BLM) will be hosting numerous National Public Lands Day events across the region. All ages and abilities can get involved helping to restore, beautify, and improve the wild lands and recreation areas we all benefit from and enjoy. The BLM is committed to providing opportunities for Americans to connect or reconnect with our nation's outdoors. All tools, safety equipment, and materials needed for the projects will be furnished by the BLM. In addition, volunteers who pitch-in at a National Public Lands Day project will receive a commemorative t-shirt and a "Fee-Free Coupon," good for free admission to a federal site. The coupon can be used anytime during the following year at sites including those managed by the BLM, the National Park Service, U.S. Fish and Wildlife Service, USDA Forest Service, and the U.S. Army Corps of Engineers. Volunteers range from Girl Scouts and senior citizens to corporate executives and members of Congress they all have one thing in common: enjoyment and appreciation for our public lands. Volunteering on National Public Lands Day is a great opportunity to spend time with family and friends and enjoy the many benefits that come from connecting with nature. Please note that some events may occur before or after September 28. A complete list of events planned throughout Oregon and Washington is below. Additional information about this year's events are at: https://www.neefusa.org/npld Office: Coos Bay District – Project: Bastendorff Beach; Date: September 21, 9:00am-2:00pm; Description: Improved beach and wildlife conservation. Tasks include pulling Scotch broom and other weeds, trash pickup, planting native wildflower seeds and shrubs.
Free Household Hazardous Waste Collection Event
Saturday – September 21, 2019 9:00 am to 1:00 pm, At Beaver Hill Transfer Site. Now is the time to clean out your garage and home and bring your unwanted Household Hazardous Waste chemicals to the FREE HHW collection event. Coos and Curry County residents can dispose of various household chemicals at a FREE "Household Hazardous Waste Collection Event" scheduled for September 21, 2019 (9:00 A.M. – 1:00 P.M.) at the Beaver Hill Transfer Site (1/4 mile south of Milepost 253) on Highway 101 between Coos Bay and Bandon. Please call 541-396-7624 to make an appointment to drop off your household hazardous waste at this event, as soon as possible. Appointments should be made prior to the day of the event. Best time to call is Tuesday – Friday from 9am – 1 pm. We are asking you to make an appointment so we do not have long traffic lines and we are able to avoid congestion on Highway 101. It also helps us to plan for how much material we will expect from you that needs to be shipped out and the number of staff we need to cover the event. The collection event allows Coos and Curry County residents to safely dispose of a wide range of materials such as poisons, pesticides, solvents, fluorescent lights, pool chemicals, aerosol cans, caustic cleaners, mercury thermometers and flammable liquids. This event is for household hazardous waste only.
South Coast Striders
Hike the Camp Myrtlewood Trails–Sunday September 22 – Camp Myrtlewood is an environmental stewardship and hospitality ministry of the Church of the Brethren. The camp that will be hosting us is made up of 158 acres of temperate rainforest, streams, meadows and rustic buildings located about 12 miles from Myrtle Point. Launched in 1936 with a land donation, Camp hosts over 2000 people per year. This is the first time the Striders have done this hike, but some of our hikers did a scouting trip about a year ago.
We will hike the camp's trails, and short and long versions of the hike will be offered. Hiking Sticks will make the climbing easier. NOTE: Because we will be guests of Camp Myrtlewood, we would like to give them an approximation of how many people to expect. Please email hikes@coostrails.com if you plan to join us on this hike. Location and Time – Meet at 10:00 at Camp Myrtlewood, which is located off Highway 42 — 3.5 miles south of the hamlet of Bridge on Myrtle Creek Road. For Google Earth and GPS fans, Camp is at 42°59'15" N and 124°00'46" W. Myrtle Creek Road is about 9 miles East of Myrtle Point. Suggested carpool sites and departure times: Bay Area Visitor Center – 8:45, Coquille Visitor Center – 9:15, Rays in Bandon – 8:45.
ODFW seeks comments on fish passage exemption
SALEM, Ore. – The Oregon Department of Fish and Wildlife (ODFW) is seeking public comment on a request to exempt from fish passage requirements a proposed culvert at an unnamed tributary to Yaquina Bay in Lincoln County. Comments are due by Wednesday, Oct. 9, 2019. The Oregon Department of Transportation (ODOT) proposes to extend the existing culvert under Highway 101 in Newport, Ore. The existing culvert is 1,132 feet long and will be extended approximately 50 feet at the upstream inlet. Given historic fish use, this action has triggered Oregon's fish passage laws. According to Pete Baki, ODFW-ODOT Fish Passage Liaison, ODFW may grant fish passage exemptions if there is no appreciable benefit to native migratory fish from providing passage. Because of site specific poor habitat conditions above the existing 1,132' culvert, ODFW has made an initial determination that even if fish passage was provided, the action would result in no appreciable benefit to native migratory fish. In the future, if conditions change from which the decision was made, exemptions can be revoked and fish passage shall be addressed. The public comments are being accepted through Wednesday, Oct. 9, 2019 on the proposed plan. The fish passage exemption application and the Department's benefit analysis are available at https://www.dfw.state.or.us/fish/passage/index.asp . Members of the public can send written comments or request information from Pete Baki, ODFW-ODOT Fish Passage Liaison, 4034 Fairview Industrial Dr SE, Salem, OR 97303, email Pete.A.Baki@state.or.us, or by calling (503) 947-6234.
Oregon Guard to Dedicate Streets Honoring WWII Veterans
CLACKAMAS, Ore. – The Oregon Military Department will dedicated eight roadways on Camp Withycombe on Saturday, September 21, honoring WWII veterans of the 41st Infantry Division. The roadways will proudly bear the names of: • 1st Lt. Sammy E. Radow; • 1st Lt. Melvin C. Monroe; • 1st Lt. Rodney W. Orange; • Staff Sgt. Jordan W. Davis; • Staff Sgt. Frank R. Gehrman; • Staff Sgt. Leland S. "Bud" Lewis; • Sgt. Leonard C. DeWitt; • Cpl. Herbert Foster. Soldiers names were selected from veterans that are currently highlighted in displays within the 41st Infantry Division Armed Forces Readiness Center (41st AFRC) building. The new street signs will designate the main entrance road, road to 41st AFRC, the main north/south axis road and connecting streets. The Adjutant General, Oregon, Maj. Gen. Michael E. Stencel, and Maj. Gen. (Ret.) Raymond F. Rees are scheduled to participate in the ceremony alongside Mr. Dan Sokol, the current president of the 41st Infantry Division Association. Sokol believes that "the accomplishments of these eight men who've been designated, extends to all men and women who have served in and with units of the 41st Infantry Division throughout history." The public is welcome to attend the dedication ceremony at the Oregon Military Museum, 15300 Minuteman Way, Clackamas, Ore. 97015 on Camp Withycombe. The program scheduled for Saturday, September 21, and will begin at 1:30 p.m. Members of the community interested in attending will need to have a current photo identification in their possession for entry onto Camp Withycombe.
Two Die in Malheur Co.
On Wednesday, September 18, 2019 at approximately 12:06 P.M. Oregon State Police Troopers and emergency personnel responded to a two vehicle vehicle crash on Hwy 20 near mile post 219.  Preliminary Investigation reveals that a 2006 Gulfstream Motorhome towing a Suzuki Samurai, operated by Richard Kozol (78) of Medford, was eastbound on Hwy 20 when for unknown reasons crossed into the westbound lanes on a curve. He collided with a westbound 2011 Ford F-250 towing a 30 ft travel trailer operated by John Haynes (72) of Palo Cedro, CA.   Kozol and Haynes sustained fatal injuries and were pronounced deceased. The passenger in the Gulfstream, Barbara Kozol (73) of Medford, OR, was transported to St. Alphonsus in Boise. The passenger in the Ford F-250, Debra Townsend (67) of Palo Cedro, CA, was transported to St. Alphonsus in Ontario. The eastbound lane of Hwy 20 was closed for approximately 4 hours.
WX
Cloudy skies early, then partly cloudy by afternoon along the South Oregon Coast. Highs in the upper 60s and overnight lows in the low 50s under mostly clear skies. Mostly sunny on Saturday with highs in the 70s.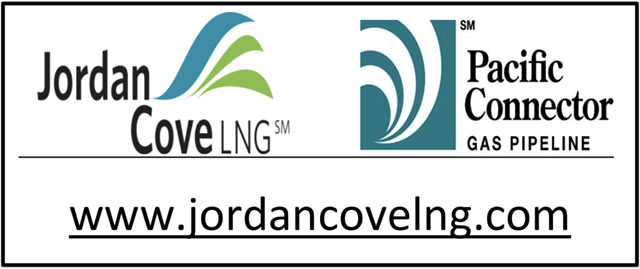 SPORTS NEWS
MHS Sports
Friday, September 20 – 4pm, Football: JV Game @ Klamath Union; 7pm, Football: Varsity Game @ Klamath Union. Saturday, September 21 – 9:45am, Cross Country: Varsity Meet @ Prefontaine 5K Run; 10am, Cross Country: Middle School Meet @ Prefontaine Memorial; 3:30pm, Volleyball: Girls JV2 Endowment vs. North Bend @ Marshfield; 4pm, Volleyball: Girls JV Endowment vs. North Bend @ Marshfield; 6pm, Volleyball: Girls Varsity Game vs. North Bend @ Marshfield.
NBHS Sports
Friday, September 20 – 7:00pm, Football Coed V Home South Eugene High School. Saturday, September 21 – TBA -Cross Country Coed MS Away TBA (Prefontaine Memorial Run – Coos Bay); TBA -Cross Country Coed V Away TBA (Prefontaine Memorial Run – Coos Bay); 12:00pm, Football Coed 7V Home Willamette High School; 2:00pm, Football Coed 8V Home Willamette High School; 6:00pm, Volleyball Girls V Away Marshfield High School (Endowment Game).
Prefontaine Run
The 40th Annual Prefontaine Memorial Run takes place on Saturday in downtown Coos Bay. The high school 5K will lead things off at 9:45 a.m., while the open 10K run begins at 10 a.m. Both races finish on Prefontaine Track at Marshfield High School.
Prep vb
Marshfield opened 4A District 4 volleyball play Tuesday night at Junction City and lost 3-1 (15-25, 22-25, 25-23, 25-23). Defending district champion Cottage Grove bettered visiting Siuslaw 3-2, and Marist Catholic downed visiting Elmira 3-0. Marshfield (0-1, 7-4) hosts Cottage Grove next Tuesday. North Bend dropped its 5A Midwestern League match at Ashland 3-1 (9-25, 25-23, 28-30, 17-25) Tuesday. The Bulldogs (4-2, 5-2) host Thurston Tuesday.
SWOCC sports
Southwestern Oregon's volleyball team hosts Clark College on Friday, 6:30 p.m., in Prosper Hall on the Coos Bay Campus. Mt. Hood will play the Lakers on Saturday at 2 p.m. SWOCC's men's soccer team plays Chemeketa in Salem, Saturday, noon. The women's soccer team has the weekend off.
Pac-12 fb
Oregon State has a bye this week from collegiate football, while the Oregon Ducks travel to Stanford for their Pac-12 opener Saturday, 4 p.m., ESPN.
Pac-12 vb
Oregon's volleyball team lost to St. John's 3-1 in Hempstead, NY Thursday, at the Hofstra Invitational. The Ducks (3-4) play Duke today at 10 a.m. and then Hofstra at 4 p.m. Oregon State lost its opener 3-2 Thursday to Northern Colorado at the Homewood Suites UNC/CSU Classic in Greeley, CO. The Beavers (6-0) play Colorado State Friday at 6 p.m. and Cal Poly Saturday, 9 a.m.
Pac-12 sc
Oregon's women's soccer team Buffalo Sunday, 5 p.m., Eugene, in a final tune up for Pac-12 play. Oregon State's men opened Pac-12 play Thursday in Corvallis and downed UCLA 2-0. The Beavers (1-0, 4-3) next host San Diego on Sunday, 2 p.m. OSU's women downed visiting Idaho 2-1 Thursday. Oregon State (8-0) opens Pac-12 play Thursday at Washington State.
Seahawks
The Seattle Seahawks (2-0) host New Orleans (1-1) Sunday, 1:25 p.m., in an NFL game at CenturyLink Field in Seattle on CBS TV.