Coos Co. Commissioners
The Coos Co. Board of Commissioners will meet on Tuesday, Aug. 20, 8:30 a.m. for an Executive Session at the Owen Building, 201 No. Adams St., Coquille. A regular open session will follow at 9:30 a.m. in the same location.
Coos Bay City Council
The Coos Bay City Council will meet on Tuesday, CITY OF COOS BAY CITY COUNCIL MEETING August 20, 2019 – 7:00 PM, City Hall Council Chambers 500 Central Avenue, Coos Bay, Oregon All citizens addressing the City Council under regular agenda items or public comments are required by
City Council Rule 2.9.4 to sign-in on the forms provided on the agenda table. If you require a listening enhancement device, please contact the City Recorder. Please silence electronic devices – Thank you. 1. Flag Salute; 2. Public Comments; 3. Consent Calendar; a. Approval of minutes of August 6, 2019; b. Approval of minutes of August 13, 2019; c. Approval of minutes of August 13, 2019 Special Meeting; d. Acceptance of July 2019 Check Registers; e. Acceptance of July 2019 Financial Reports; 4. Consideration of Approval of a Community Development Block Grant Program; 5. Approval of Contract for Pump Station 8 Process Control Software Integration; 6. Consideration of Approval of Additional Costs Associated with the City's Wastewater; Operation and Maintenance Contract; 7. City Manager's Report; 8. Council Comments; 9. Adjourn.
West Coast Utility Commissions Discuss Wildfires
PORTLAND, Ore. – Public utility commissioners from British Columbia, California, Nevada, Oregon, and Washington convened at the Oregon Convention Center for a public dialogue on Friday, August 16, focused on wildfire risk and mitigation. The all-day event featured experts who shared their perspectives and evolving approaches to address rapidly changing wildfire risk, driven by climate change and other factors. Public utility commissions are responsible for ensuring safe and reliable access to utility services. By convening this joint conversation, the Commissions are exploring ways to address the expanding risk of wildfire. "Working together will better equip us to handle the increased frequency and severity of wildfires in our region and the impacts on electric utilities, their customers, and the communities they serve," said Letha Tawney, Commissioner for the Oregon Public Utility Commission. "This was a collaborative event amongst four western states and British Columbia to draw from the expertise and lessons learned in our regions." "I am pleased to be a part of this important dialogue focussing on addressing the increasing risk of wildfire which has the potential to impact many, including utility companies and ratepayers throughout British Columbia, and the entire west coast," said Chair Dave M. Morton, British Columbia Utilities Commission. "Today's dialogue was an opportunity to learn more about what regulators, utilities, and experts are doing, or could be doing, to best address the threat of wildfires." Expert panelists engaged in dialogue with the Commissioner roundtable on the realities of wildfires and wide-ranging solutions to mitigate risk. Specifically, the panel discussions focused on the following: Tracking the Changing Risk: How climate change is impacting potential wildfire areas and the current risk mapping practices. Making Risk-Based Changes to the System: How utilities prioritize risk mitigation efforts, and the issues that arise or barriers that develop for utilities in that 'prioritization.' Managing the Financial Risks: The financial tools available to utilities to mitigate ratepayer risk and keep the cost of capital affordable, and whether these tools are robust enough for the scale of possible losses. Expanding Public Safety Coordination: The factors that should be considered to ensure Public Safety Power Shutoffs or other fire driven outages do not increase public safety risk now that transportation, communications, and other essential services are more reliant on electricity. "This event continues important collaboration among western states on pressing issues facing the utility sector, including adaptation to the impacts of climate change and dealing with wildfire risks. California will share lessons learned as we implement new tools to mitigate public safety risks and cost impacts to ratepayers," said Commissioner Clifford Rechtschaffen of the California Public Utilities Commission. One of the wildfire mitigation measures that can impact communities is proactive de-energization, or Public Safety Power Shut-offs, in the event of extreme wildfire risk. As utilities develop plans to mitigate wildfire, Commissions will need to understand and analyze these proposals from the utilities they regulate. Commissioner Hayley Williamson of Nevada expressed how grateful she is for the opportunity to meet and speak with experts across the West regarding wildfires. "I especially appreciate the discussion on de-energization and what factors should be considered to ensure de-energizing lines does not increase public safety risks during a wildfire threat or event," added Commissioner Williamson. Panelists emphasized that climate change is impacting the intensity of wildfire seasons in their respective regions. The research and tools available to understand and plan for that changing risk to help ensure customer safety were highlighted in today's discussion. The sharing of these best management practices and lessons are helpful in preparing the states and British Columbia as the wildfire risk continues to evolve. "Climate change is resulting in increased risk of wildfires in the west," said Washington UTC Chairman David Danner. "Utility regulators in the region need to understand fully the potential impacts of wildfires on utility service, costs, and community safety. Today's conversation was an important opportunity to discuss how our utilities can best predict, prepare for, and respond to wildfires in our states, and we look forward to future discussions." The commissioners expressed a desire to continue this dialogue to help ensure safe, reliable and affordable electricity service at a time when wildfire risks continue to evolve, requiring constant evolution of best practices. If unable to watch the event live, you can view the recorded panel discussions online by Monday, August 19, 2019. You can learn more about Tracking the Changing Risk, Making Risk-Based Changes to the Systems, Managing the Financial Risks, and Expanding Public Safety Coordination.
Public invited to attend information sessions about OSU's research forests
By Michael Collins, OSU release – CORVALLIS, Ore. – Oregon State University's College of Forestry is hosting two information sessions for the public regarding OSU's 10 research forests and the creation of new individual forest management plans to guide the future of those tracts. OSU owns a network of 10 research forests spread throughout Oregon, totaling over 15,000 acres. The forests receive over 150,000 recreation user visits each year and are used by the university for teaching, research, demonstration and outreach education. Revenue from forest timber sales support the college's teaching, research and outreach efforts while fully funding research forest operations and recreation work. "These information sessions will help inform decision-making by the college, and are part of ongoing communication and transparency inherent in the college's operations," said Forestry Interim Dean Anthony S. Davis. "We invite all members of the public and university community to participate in the sessions," said Davis. "Our new management plans will reflect the many values for which the research forests are managed and will allow the public to track progress toward meeting multiple forestry and college objectives over the lifetime of the plans." The initial session will be held from 5:30 to 7 p.m. on Wednesday, Aug. 28, at The Clubhouse in Adair Village, 6097 NE Ebony Lane, Corvallis. The second session will be held on from 2 to 3:30 p.m. Tuesday, Oct. 1, in the OSU Memorial Union, Multipurpose Room 13, Corvallis. Each session will consist of two segments. The first segment will provide an overview by the college regarding its research forests. The overview will be followed by an update on the college's process to create an overall mission, vision and goals for its research forests and a timeline to create individual forest management plans. The second segment will offer the community an opportunity to ask questions and provide input regarding the individual forest management plan process. The sessions are an initial part of a process that will lead to the creation of a new, individual forest management plan for the 11,500-acre McDonald and Dunn Forests, located on the northern edge of Corvallis, and the largest of OSU's research forests. The last management plan for the McDonald and Dunn forests was adopted in 2005 and suspended in 2009 during the economic downturn.
U.S. Attorney Praises Law Enforcement Portland Protest Efforts
PORTLAND, Ore.—Billy J. Williams, U.S. Attorney for the District of Oregon, provided the below statement on the law enforcement response to the August 17, 2019 demonstration in Downtown Portland. "As a prosecutor, I've had the honor of being involved in law enforcement in Oregon for nearly 30 years. Much of this time has been working with agencies in the Portland Metropolitan Area, and, as a federal prosecutor for the last 19 years, partners throughout the state. This past Saturday, I had the privilege of watching more than 700 local, state and federal law enforcement, fire and medical professionals work tirelessly to protect the City of Portland. These dedicated, unselfish, and non-political public servants worked together to gather the resources needed to protect our community and, in the process, change the narrative of public safety in this city. Law enforcement does not and cannot take sides in politically-charged public discourse. This weekend's response effort was consistent with what I've observed throughout my career: public servants working together to ensure public safety and help others, irrespective of politics. In an era where it's become all too common for politicians and pundits to question the intentions of law enforcement, I hope this weekend's police response will serve as a definitive counterpoint. Please join me in thanking the men and women in uniform who gave up their time with family and friends to protect our community and allow people to exercise their rights here in Portland. To our law enforcement partners throughout Oregon—the U.S. Attorney's Office and the U.S. Department of Justice appreciate you and have your back."
Pedestrian vs. Vehicle in Siletz
On August 19, 2019 at approximately 11:57 AM Lincoln County Sheriff Office deputies were dispatched to a vehicle versus pedestrian crash, reported to have occurred in the 300 block of W Buford Avenue, Siletz. Dispatch advised the driver was cooperative and remaining on scene, awaiting contact from the Lincoln County Sheriff's Office. Medical responded to the location and transported the struck juvenile pedestrian to Corvallis Hospital. The juvenile pedestrian suffered minor injuries from the crash and after brief medical treatment returned home.  The investigation revealed that the offending vehicle operated by Ronald Hervey, age 68 of Siletz, drifted across the centerline and struck the pedestrian closest to the center of the roadway. The struck pedestrian vaulted over the driver fender of the vehicle and landed on the grassy shoulder of the roadway causing minor injuries and minor damage to the vehicle. Investigation determined the cause of the crash was a result of the driver looking away from the roadway momentarily and drifting over the centerline. No impairment was suspected. While there is no criminal charges pending there will be a violation charge of careless driving pursued.
Sutherlin Drug Arrest
On Thursday, August 15th, 2019, DINT Detectives arrested 51 year old Eric Nelson, of Sutherlin, on suspicion of multiple drug related rimes.  Detectives contacted Nelson in the 400 block of N Comstock Road in Sutherlin.  A search of Nelson's residence and vehicle revealed a large amount of suspected methamphetamine and heroin, as well as other drug related paraphernalia.  In total, detectives seized over 600 grams of methamphetamine (1.3 pounds), and approximately 100 grams of heroin (3.5 ounces). All of this occurred in close proximity to Sutherlin's West Intermediate School located at 531 N Comstock Rd.  There are additional crimes in Oregon for delivering or manufacturing controlled substances within 1,000 feet of a school.  Nelson was lodged in the Douglas County Jail and has been charged with the following crimes: Unlawful Possession of Methmaphetamine; Unlawful Delivery of Methamphetamine; Unlawful Delivery of Methamphetamine Within 1,000 Feet of a School; Unlwful Possession of Heroin; Unlawful Delivery of Heroin; Unlawful Delivery of Heroin Within 1,000 Feet of a School.
DUII
According to an entry on the North Bend Police log for Aug. 18, 1:18 a.m., 1st & Kruse Ave, CB, 58-year old Michael Ring, Coos Bay, charged with DUII cited for DUII Alcohol and Reckless Driving. Also, cited for Breath Test Refusal and Failure to Maintain Lane. "Vehicle was secured on scene."
No Contact
According to an entry on the NBPD log for Aug. 18, 2:45 p.m., 2200 block Newmark St., "violation of no contact order," 55-year old Scott A. Ziemendorf, transient, charged with Violation of No Contact Order, transported to the Coos Co. Jail at Coquille and "will be referred for PCS Meth."
Accident
According to an entry on the NBPD log for Aug. 18, 4:47 p.m., 1600 block Virginia Ave., "2 vehicle MVA," 58-year old Celia Bellina Iparraguirre, North Bend, cited and released for Hit & Run and cited for Driving Uninsured. Also, Perez Flores cited for Driving Without License.
Suspicious Subject
According to an entry on the Coquille Police log for Aug. 14, 10:43 a.m., Hwy. 42, & Wastewater Plant, "suspicious subject," Mariah Lindreg charged with Theft III and transported to Coos Co. Jail at Coquille.
Criminal Trespass
According to an entry on the CQPD log for Aug. 16, 6:10 p.m., GP Lot, Matthew Anglin charged with Crimimnal Trespass II and transported to CCJ.
WX
Morning fog followed by sunshine along the South Oregon Coast today with highs near 70 and winds out of the Southwest at 10-15 mph. Partly cloudy tonight with lows in the mid to upper 50s and winds from the South at 5-10 mph. Clouds and a possible rain shower on Wednesday.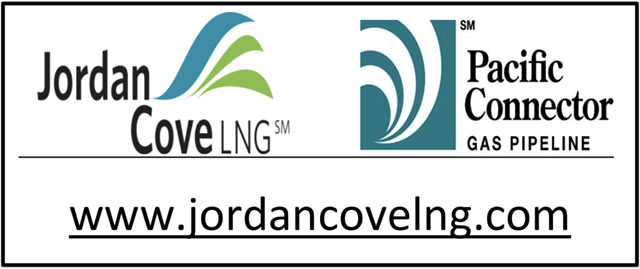 SPORTS NEWS
Surfrider Surfboard Raffle
On Friday August 23 Newport Chapter of Surfrider Foundation will raffle off a custom 8'6″ surfboard made in collaboration by Tom McNamara of Ocean Pulse Surfboards and Ryan LeBoss of LeBoss Surfboards . The drawing will be at 6:30 pm at Wolf Tree Brewery Taproom and Cafe, 4590 SE Harborton St., South Beach. Of the original 100 raffle tickets there are four remaining, which will be sold at the event. Then a winner will be drawn. The raffle proceeds go towards funding the annual Otter Rock and Roll kids surf contest. Surfrider and Wolf Tree Brewery invite the general public to attend whether you have a ticket or not.
Epuerto Youth Soccer Sign-Ups
EPUERTO Sports & Boys and Girls Club of Southwestern Oregon have Registration Open for FALL SOCCER 2019. If you have any question feel free to call 541.217.1040. FALL SEASON – Looking for: Coaches; Assistant Coaches; Sponsors; Referees. Thank you. Epuerto Sports.
OSAA XC Polls
The first OSAA Coach's Prep Poll is out for the upcoming Fall Sports Seasons. Cross Country is first and Marshfield's boys are ranked No. 5 in the 4A Boy's Poll behind fellow league challengers No. 1 Marist and No. 4 Siuslaw. Newport shows up as No. 2, Philomath No. 3. Also from the South Coast, Brookings-Harbor is No. 6 in the 3A Poll, and Bandon No. 3 in the 2A/1A Poll. In the girls' first poll, Marist Catholic is No. 1 and Siuslaw No.2. Marshfield is among those "others receiving significant votes." Bandon's girls are tied for No. 9 in the 3A/2A/1A Poll.