(To gain access to the "Coos County Cops" tabloid, click on "Publications" and you'll see it.)
BACC Citizen and Business of the Year
The annual Chamber of Commerce Awards banquet is set for Saturday night, January 25th, Mill Casino/Hotel/RV Park, North Bend. Besides acknowledging the Officers, Board members, and Committee Chairs for the past year, and introducing the members who will serve in those roles for the upcoming year, we have a variety of awards and recognitions which truly make this a community celebration. One of the main events of the evening, Citizen of the Year is an honor that is given to a member of our community, who, by consistently giving of their time, energy and resources, has made Oregon's Bay Area a better place to live. Additionally, the Business of the Year award is given to a business that has exhibited excellence in products and customer service; contributed time, manpower and resources to community improvement projects; and made significant contributions toward a healthy economy through excellence in employee relationships and training. The Bay Area Chamber of Commerce is a non-profit, professional business organization made up of the Coos Bay, North Bend, and Charleston communities. The Chamber works for a healthy economic climate of good jobs, more customers and efficient government. The Chamber's strength lies in the number and diversity of its membership. With over 530 members strong representing every aspect of this area's economy, we use their vast collective experiences and energy to make a positive difference in our community. For more information call the BACC at (541) 266-0868.
Cease & Desist Order Issued to Bandon Resident
(Salem) – The Oregon Division of Financial Regulation is warning people to avoid investing with Robert Lee Adams, also known as Bob Adams, and his business, SimTradePro Inc. The division issued a cease-and-desist order against Adams and his business for operating as a state investment adviser without a license, and he may still be soliciting Oregon consumers. Adams, a Bandon resident, formed a related company, Winning Investments, LLC, in 2017 allegedly to pool investor funds and invest them in the foreign currency exchange market. Four investors who participated lost more than $279,000 in less than a year. An elderly victim lost most of her retirement savings.  Adams charged each investor a $3,000 origination fee, offered the group investment strategies he selected, and pooled the investors' funds in a local bank account. Adams then allegedly invested their funds in foreign currency trading programs that operated offshore. Adams and SimTradePro have never been licensed with the division as an investment adviser or investment adviser representative. "Investments in foreign currency trading programs are extremely risky, and they are not for everyone," said Andrew Stolfi, division administrator. "Before investing money you cannot afford to lose, and certainly before parting with your life savings, learn as much as you can about the firms and individuals you are considering. Make sure your investment adviser is licensed by the division and works with registered, reputable industry professionals." The division encourages everyone to protect their money. Ask questions to learn about your adviser's registration status, disciplinary record, and complaint history. The first step before making an investment is to carefully choose a financial professional by checking their licensing status and background. Oregonians are also encouraged to contact the division's advocates at 888-877-4894 (toll-free) with questions or concerns about a financial adviser or product. If you have information or questions specifically regarding Robert Lee Adams and his business activities, contact Investigator Rachel Royston at 503-947-7093.
Geology Lecture Series at SWOCC
Coos Bay, OR – Southwestern's geology lecture series continues when Dr. Sarah Minson gives the 15th Annual Cascadia Anniversary Lecture on Friday, January 24, 2020 at 7:00 pm. Dr. Minson will present a lecture on "Imminent Shaking: What Kind of Earthquake Prediction is Possible?". Dr. Minson comes to Coos Bay as a distinguished lecturer Lectures Series. For nearly two decades, the IRIS/SSA lecture series has enabled world-renowned scientists to travel and speak to public audiences about cutting-edge earthquake and seismologic research. This talk is scheduled to take place near the anniversary of the last great Cascadia Earthquake which struck the Pacific Northwest around 9:00 pm on January 26, 1700, allowing us an opportunity to reflect and prepare for future Cascadia events. Dr. Sarah Minson is a research geophysicist with the U.S. Geological Survey's Earthquake Science Center. Her research interests include determining the physics of earthquake ruptures, and estimating the slip distribution and predicting the ground motion from earthquakes in real-time for earthquake early warning. She received her B.A. from the University of California, Berkeley, and M.S. and Ph.D. degrees from the California Institute of Technology. Prior to her current position, she was a Mendenhall post-doctoral fellow with the US Geological Survey as well as a post-doctoral fellow at the California Institute of Technology. She is a winner of the Presidential Early Career Award for Scientists and Engineers (PECASE) and a Kavli Fellow (National Academy of Sciences and The Kavli Foundation). The United States is developing ShakeAlert, an earthquake early warning system that will provide California, Oregon, and Washington with advanced warning of potentially damaging shaking. The hopes for early warning systems are high, but the reality of what can be expected from earthquake early warning is nuanced. Earthquakes don't happen in an instant and don't tell us how big they will become. This means that any forecasts that we make will be imperfect, and the amount of warning will be short; in many cases, only a few seconds of warning will be possible. In spite of these limitations, there could still be significant value to earthquake early warning, especially for people who are willing to adopt a "better safe than sorry" strategy of taking protective action for earthquakes that have only a small chance of causing damage. What kind of warning system would you prefer? One that issues alerts for weak shaking, but also sends alerts for many events that do not go on to produce strong shaking? Or an earthquake early warning system that issues alerts only once ground shaking is expected to be damaging, but there is an increased chance that the alerts could be issued too late? During this talk, you will discover how an earthquake early warning system works, how warnings are issued and how much warning is possible. Geology Lecture Series talks are free and are held in the Hales Center for the Performing Arts on Southwestern's Coos Campus, 1988 Newmark Ave., Coos Bay. For those not able to attend in person, all lectures are Livestreamed and archived, with access from the College's web site at https://livestream.com/SWOCC/geology2019-20. Additional talks in the series for this academic year include: Dr. Eric Steig (University of Washington) with "The Future of Ice: What We Do (and Don't) Know About Climate Change in the Polar Regions on March 13, 2020; Dr. Sean Davis (NOAA) on "Lessons at the School of Hard Knocks: From the Ozone Hole to Global Climate Change" on April 24, 2020; and Dr. Ginny Edgcomb (Woods Hole Oceanographic Institute) an Ocean Drilling Program distinguished lecturer with "Life at the Edge of What is Possible: Microbial Biosignatures in the Lower Oceanic Crust" on May 16, 2020. Lecture series sponsors include DB Western, The Mill Casino-Resort, IRIS/SSA, Ocean Discovery Lecture Series, the Southwestern Foundation, and the College. For additional information, please contact Ron Metzger at 541-888-7216.
Coos Bay Police Department Safety Belt Enforcement Blitz
Officers from the Coos Bay Police Department will join law enforcement agencies throughout Oregon in a Safety Belt Enforcement Campaign, from February 3rd to 16th. This is the first of three scheduled safety belt and traffic safety campaigns for 2020. The enhanced enforcement is funded through USDOT's National Highway Traffic Safety Administration. The focus of the program is to increase public awareness of the seatbelt laws with the goal of reducing traffic injuries and deaths. As members from the Coos Bay Police Department take to the road during this campaign, they will focus their attention on seatbelt violations and child safety seat violations, but will also be watching for drivers who are speeding, texting, and driving while impaired by alcohol or drugs. Oregon law requires that there be "proper use" of the entire seatbelt system; lap belt placed low across the hips and a shoulder belt over the collarbone and crossing the center of the chest. Belts should be free of slack and lying flat with no twists or knots. If necessary, slide the attachment on the door post up or down to fit the size of you or your passenger. Shoulder belts should not be placed under the arm or behind the back as this can cause serious internal injuries or ejection in the event of a crash. Safety belts used correctly can reduce the risk of major crash injury or death by up to sixty- five percent. Motor vehicle crashes are the leading nationwide cause of death for children ages one through twelve years old. In 2017, 1,906 children under twelve were injured in Oregon traffic crashes, 9 percent were reported not using a child restraint system. It is estimated that car seats may increase crash survival by 71% for infants under one year old and by up to 59% for toddlers aged one to four. Booster seats may reduce the chance of nonfatal injury among four to eight year-olds by 45% compared to safety belts used alone. For help selecting or installing child car seats, consult the seat manufacturer's instructions, your vehicle owner's manual, or visit a local child seat fitting station listed at: https://www.nhtsa.gov/equipment/car-seats-and-booster-seats#inspection-inspection or at http://oregonimpact.org/car-seat-resources.htm.
Breads & Grain Workshop
Breads & Grains will be the topic of the next Master Food Preserver workshop at the OSU Extension Service in Myrtle Point. A variety of healthy, hearty breads will be demonstrated and sampled. Various grains as well as gluten free options will be discussed as well. Naan, a traditional flat bread from India, will be highlighted also. The quick-to-fix and delicious Five Minute A Day bread will also be demonstrated. This amazing technique produces a chewy, flavorful product, simple enough for even the most intimidated bakers to make. Breads & Grains will be held Saturday, Jan. 25, 10 a.m. to 2 p.m., at 631 Alder Street in Myrtle Point. Cost is $10. Pre-registration is encouraged, to sign up for the workshop call the Extension Service at 541-572-5263, ext. 25292.
SPANGLISH!: Spanish Conversational Program
Coos Bay Public Library will be offering its monthly program, SPANGLISH!, for anyone who wishes to sharpen their Spanish conversational skills. This event will be on Saturday, January 25 from 10:30am-12:00pm in the library's Myrtlewood Room. Program is for those who wish to practice their Spanish conversational skills and help other learners in a friendly setting. Attendees will have the opportunity to converse in Spanish as a group for 90 minutes in a casual, informal environment. This is NOT a class but we will provide ideas for conversational topics. Beginners are welcome. Let's talk! This program is FREE and open to everyone. No registration required. Please call (541) 269-1101 for further information on this program.
Cape Blanco Trails–Saturday, January 25
This hike is actually a Friends of the Umpqua hike, but we will piggyback on it. It is one that hasn't been on our schedule, and probably should be. The hike will be a seven mile hike, starting on the Sullivan Gulch horse trail and looping through coastal forests, high ridges with coastal views, some beach walking, the Elk River, and, of course, the Cape itself. Location and Time – January 25th, Cape Blanco Trails – The Friends of the Umpqua members will be leaving Roseburg at about 8:00, so we can expect them at the trailhead at 10:30. Parking is limited at the trailhead, so we should park about 1/4 mile away at a larger lot. We can meet there at 10:15, complete the signups, and then walk to the trailhead. To get to the parking area, you will follow Highway 101 South to the turn-off for Cape Blanco (about 22 miles south of Bandon). Turn right on Cape Blanco Road, and follow that for 3.2 miles. Shortly after the 'entering the park' sign there is a short road on the right that takes you into a parking area. We'll meet there. Suggested Carpool Sites and Departure Times: Bay Area Visitor Center–9:00; Rays in Bandon–8:30; Coquille Visitor Center–9:00; Battle Rock Park Visitor Center 10:00.
Suicide Prevention Training
Coos Health & Wellness will hold a Suicide Prevention Training and Lunch Forum for Veterans on February 6, 2020 at the Mill Casino/Hotel/RV Park in North Bend. Session 1 – 10:00 A.M.-1:15 P.M. Or Session 2 – 11:45 A.M.-3:00 P.M. Mill Casino, 3201 Tremont Avenue, North Bend, OR 97459; RSVP, For either training and lunch at: CoosSuicidePrevention@gmail.com 3 Little Steps to LEAVE NO Brother or Sister BEHIND. CHW Veteran's Crisis Line, Military Crisis Line: 1-800-273-8255 press "1".
Proposed Changes to Historic Places Program
Oregon Parks and Recreation Department (OPRD) has formed a Rule Advisory Committee to review the agency's proposed changes to Oregon Administrative Rules governing Oregon's administration of the federal National Register of Historic Places program. The Committee begins a series of four meetings later this month to review the proposed changes. All meetings are open to the public and will start at 9 a.m. in the Card room of the Willamette Heritage Center, 1313 Mill Street SE, Salem. Meeting schedule: January 28; February 10; February 25; March 10. Meeting agendas will include discussions about: counting property owners and objections; how Tribal governments, state agencies and local jurisdictions participate in the nomination process; administrative functions like staff duties, public notices and hearing procedures; and determining circumstances that would exempt nominations from public disclosure, e.g., protecting culturally-sensitive information. Ian Johnson, associate deputy state historic preservation officer, says recent contentious National Register nominations spurred OPRD into reviewing Oregon's rules for the National Register program. "We identified discrepancies between state and federal rules, so we're moving to fix those issues and refine the state rules to work better for Oregonians," said Johnson.  Committee members were appointed by OPRD and drawn from Tribal, state, county and local governments, preservation and natural resource organizations, and citizens with an interest in the National Register program. OPRD will consider the committee's recommendations and present the proposed rule changes to the Oregon State Parks and Recreation Commission. If the Commission approves the proposal, OPRD will begin the public rulemaking process later this year. More information about rulemaking is available on the OPRD website: oregon.gov/oprd/RULES/Pages/Rulemaking%20Notices.aspx The National Register of Historic Places was established as part of the National Historic Preservation Act of 1966 and is maintained by the National Parks Service. Individuals who require special accommodations to attend the meetings should contact Tracy Collis, OPRD executive support specialist, at least three days in advance of a meeting by calling (503) 986-0690.
Vacancy Local Government Grant Program
Oregon Parks and Recreation Department (OPRD) is calling for qualified candidates to apply for two vacant positions on the agency's Local Government Grant Program Advisory Committee. The open positions are a county representative for counties east of the Cascade Mountains, and a citizen representative for the public at large.  The Local Government Grant Program is funded by the Oregon Lottery and awards about $6 million annually to community outdoor recreation projects throughout the state. The ten-member Advisory Committee meets annually in June to review project applications and recommend funding recipients to the Oregon State Parks and Recreation Commission. Committee members typically serve four-year terms. Time commitment for committee members includes the annual June meeting, held over three days in Salem, and reviewing the several grant applications leading up to the meeting. Qualified candidates for the vacant positions will have a demonstrated interest in outdoor recreation. To apply, contact Mark Cowan, OPRD grant program coordinator, and request an interest form: mark.cowan@oregon.gov or 503-986-0591. Learn more about the Local Government Grant Program and the Advisory Committee online: oregon.gov/oprd/GRANTS/pages/local.aspx
Oregon Heritage Commission
The Oregon Heritage Commission is offering grants to qualified museums for collections, heritage tourism, and education and interpretation projects. Awards typically range between $2,000 and $10,000. Museums may apply for a variety of projects. Collections projects may include cataloging, archival storage, disaster preparedness, and conservation. Heritage tourism projects may include museum marketing and promotions, enhancing visitor experience, and training for museum staff. Education and interpretation projects may include exhibits, online education, school classes, workshops, and camps. Museums may also partner with other organizations for projects that might be outside of the museum, but still meet the museum's mission. "This program funds a variety of museum projects. We hope to see both creative and practical proposals," said Oregon Heritage Commission coordinator Beth Dehn. Past projects include interpretation at the Gilliam County Historical Society, High Desert Museum, and Oregon Jewish Museum; collections projects by Benton County Historical Society, Gresham Historical Society, Lane County Historical Society, Museum of Natural and Cultural History, Tillamook Forest Center, Oregon Electric Railway Historical Society, and Oregon State Hospital Museum of Mental Health; and facility projects by Eugene Debbs Potts Foundation, North Lincoln County Historical Society, and Oregon Daughters of the American Revolution. The online grant application is simple to use and includes plenty of support. A free workshop specific to this grant and how to use the online grant application will be offered February 13, 1:30 p.m. – 2:30 p.m. It will be available in person or as a webinar. Recorded trainings and tips are also online.
The Heritage Commission is comprised of nine people representing Oregon's heritage and geographical diversity who have been appointed by the Governor. There are also nine advisory representatives from state agencies and statewide organizations. The commission's mission is to secure, sustain, and enhance Oregon's heritage by ensuring coordination of heritage initiatives by public and private organizations; advocacy on its behalf; education of the public about its extent and value; and promotion and celebration of its diversity. To learn more about museum grants, visit www.oregonheritage.org or contact Kuri Gill at Kuri.Gill@oregon.gov or 503-986-0685.
Trespassing
According to an entry on the Coquille Police log for Jan. 22, 4:42 a.m., 200 block W. Hwy. 42, "result of subject on business property who has previously been trespassed," 37-year old Melissa Louanne Lucas charged with Criminal Trespass II and transported to the Coos Co. Jail at Coquille.
Disorderly
According to an entry on the CQPD log for Jan. 22, 7:56 a.m., 3rd & Adams, 36-year old Jessica A. Howell charged with Disorderly Conduct II and transported to CCJ.
Disorderly II
According to an entry on the CQPD log for Jan. 22, 10:28 a.m., E. 1st St., "subject is throwing trash can lids, creating a disturbance," 36-year old Jessica Howell charged with Disorderly Conduct II, Criminal Mischief II, and Offensive Littering. Transported to CCJ.
Trespass
According to an entry on the Coos Bay Police log for Jan. 22, 1:16 a.m., 1000 block Newmark Ave., 22-year old Caleb Charles Moffett charged with Criminal Trespass II and transported to CCJ.
Traffic Stop
According to an entry on the CBPD log for Jan. 22, 7:43 a.m., Broadway & Alder, "traffic stop," 61-year old Chris L. Nelson charged with 14-counts of Contempt of Court and transported to CCJ.
Mail Theft
According to an entry on the CBPD log for Jan. 22, Coos Bay area, "theft of mail."
Burglary
According to an entry on the CBPD log for Jan. 22, 10:23 a.m., 1100 block N. 4th Ct., "Burglary, suspicious conditions."
WX
Generally cloudy today along the South Oregon Coast with high in the upper 50s and winds from the South at 5-10 mph. Cloudy with periods of rain tonight. Lows in the upper 40s and winds out of the South to Southeast at 10-15 mph. Rain on Saturday.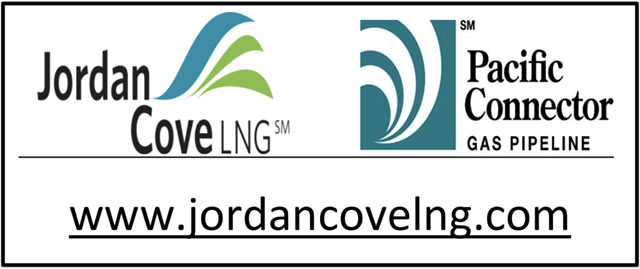 MHS sports
Friday, January 24 – 2:00pm, Wrestling: Varsity Match vs. Multiple Schools @ Marshfield High School, Main Gymnasium; 4:00pm, Swimming: Varsity Meet vs. Multiple Schools @ Mingus Park Pool; 4:15pm, Basketball: Girls JV Game vs. Siuslaw @ Siuslaw High School; 4:15pm, Basketball: Boys JV Game vs. Siuslaw @ Siuslaw High School; 5:45pm, Basketball: Boys Varsity Game vs. Siuslaw (FM 105.1, www.kmhsonline.com) @ Siuslaw High School; 7:15pm, Basketball: Girls Varsity Game vs. Siuslaw (FM 105.1, www.kmhsonline.com) @ Siuslaw High School; 7:15pm, Basketball: Boys JV2 Game vs. Siuslaw @ Siuslaw High School. Saturday, January 25 – 9:00am, Wrestling: Varsity Tournament vs. Multiple Schools @ Marshfield High School, Main Gymnasium, Bay City Duals.
NBHS sports
Friday, January 24 – 5:15pm, Basketball Girls JV Home Churchill High School; 5:30pm, Basketball Boys JV Away Churchill High School; 5:30pm, Basketball Boys JV2 Away Churchill High School; 6:45pm, Basketball Boys V Away Churchill High School; 6:45pm, Basketball Girls V Home Churchill High School. Saturday, January 25 – 9:00am, Wrestling Coed V Away Willamette High School; 12:00pm, Swimming Coed V Home Potluck Invite.
SWOCC bxb
Southwestern Oregon's basketball teams will host Chemeketa CC from Salem, Saturday, Prosper Hall, on the Coos Bay campus. Women play at 2 p.m. and the men follow at 4 p.m.
Pac-12 mbxb
Oregon's men needed two overtimes to beat visiting USC 79-70 Thursday night in a Pac-12 basketball game at the Matthew Knight Arena in Eugene. The Ducks (5-2, 16-4) host UCLA Sunday, 2 p.m., Fox TV. Oregon State los 62-58 to visiting UCLA Thursday night at Gill Coliseum in Corvallis. The Beavers (2-5, 12-7) host USC Saturday, 2 p.m., Pac-12 Networks.
Civil War wbxb
Oregon hosts Oregon State in a Pac-12 basketball game at the Matthew Knight Arena, Eugene, Friday, 7 p.m., Pac-12 Networks. The Civil War series continues Sunday, 1 p.m., Gill Coliseum, Corvallis, ESPN2.