(To gain access to the "Coos County Cops" tabloid, click on "Publications" and you'll see it.)
Potholing for Utilities
Knife River Materials will be performing potholing for utilities on 7th Street on Friday, November 22nd in preparation of the new school. Flaggers will be providing traffic control at the intersection of Golden Avenue and 7th Street. Please proceed with caution in the construction zone and be aware of the flagging staff.
Jordan Cove Protest at the State Capitol
Those opposed to the proposed Jordan Cove Liquefied Natural Gas export terminal on Coos Bay's North Spit took their protest to the State Capitol in Salem Thursday. Those attending, mostly wearing red, demanded Governor Kate Brown take a stand against the project. However, the Governor was not in her office, but reportedly did speak to some of the protestors by telephone. The group that organized the protest over social media "Southern Oregon Rising Tide," says their effort will continue and they claim the Governor rejected their demand to oppose the Jordan Cove Project.
Bay Area Chamber of Commerce 27th Annual Economic Outlook Forum
The Bay Area Chamber of Commerce's annual Economic Outlook Forum will be held on December 13, 2019, Brought to you by the Bay Area Chamber of Commerce in partnership with Banner Bank and our sponsors. Tickets (Includes buffet breakfast): $35 Chamber Members; $40 Non-Members. Call the Chamber office at 541-266-0868 to register for this event. Tickets will not be sold at the door and must be purchased in advanced. Agenda: 6:45 am, Registration & Buffet Breakfast; 7:15 am, Welcome- Clark Walworth—Coquille Indian Tribe; 7:25 am, South Coast Economy and Its Future- Melissa Cribbins, Coos County Commissioner; 7:45 am, Coos County Economic Overview- Guy Tauer, Oregon Employment Department; Local Project Update-Building for Success in 2020 and Beyond- Patty Scott, President, Southwestern OR Community College; Home Grown Business-So it Goes Coffeehouse & Bakery—John Beane, Owner; Break; 8:45 am, Local Project Update-The Front Street Project & More, Rodger Craddock, City of Coos Bay with the Project Developers; Home Grown Business-Highway 101 Harley Davidson, Al Pettit, Owner; Break; Beef Drawing; 9:45 am, Introduction- Michele Hampton, Banner Bank, Keynote Address: John Mitchell, former Chief Economist and Western Regional Economist, U.S. Bank; Questions; 10:55 am, Thanks-Timm Slater, Executive Director—Bay Area Chamber of Commerce; 11:00 am, Close.
Grocery Story by Jon Steinman: Book Tour, Lecture, & Signing
Coos Bay Public Library, in partnership with Coos Head Food Co-op, will co-host Grocery Story: The Promise of Food Co-ops in the Age of Grocery Giants by author, Jon Steinman. Lecture and book signing will be on Friday, November 22 from 6:00pm-8:00pm in the Myrtlewood Room at the Coos Bay Public Library. Author Jon Steinman examines the role of food co-ops through an eye-opening account of the history of grocery retailing in America, the rise of the chain grocers and the impact these grocery giants have had on the entire food system. He will be offering a compelling talk to re-inspire co-op members and to engage anyone who cares about the future of food. Refreshments will be available from the co-op and other local vendors. This event is FREE and open to everyone, no registration required. For more information or questions related to this program, call 541-269-1101 x2.
Southwestern's SPEAR group to launch research weather balloon
Coos Bay, OR – The Southwestern Physics Experimental Atmospheric Research (SPEAR) group will be holding their first balloon launch of the 2019-2020 academic year on Saturday, November 23, 2019 in Henry Hansen Union Square (the quad) on Southwestern's Coos campus, 1988 Newmark Ave., Coos Bay. The launch time will be approximately 12:00 pm, depending on airport clearance time. This year's team includes Southwestern students Madi Davis, Matt Thomas, Matthew Smith, and Zach Warner, along with volunteer researcher Krystal Hopper, and Southwestern's physics professor Dr. Aaron Coyner. The team will launch a 350-gram weather balloon equipped with a radiosonde device for making meteorological measurements throughout the balloon's ascent. For and ideal launch, the balloon could reach altitudes of 80,000 to 100,000 feet, providing valuable atmospheric information throughout. We hope to see community support for our students continued involvement in undergraduate hands-on STEM research. We thank Oregon NASA Space Grant Consortium for their support and for providing the balloons and radiosondes. For further information please contact Dr. Aaron Coyner in the Southwestern physics department at (541) 888-7244 or by email at aaron.coyner@socc.edu.
OCCI 1st Annual So. Coast Chowder Competition & Craft Bazaar
SWOCC release – Coos Bay, OR – Southwestern Oregon Community College's Oregon Coast Culinary Institute (OCCI) is excited to announce our First Annual South Coast Chowder Competition and Craft Bazaar. The competition and bazaar will be held on Saturday, November 23, 2019 from 10 am to 4 pm, on the Coos campus of Southwestern in our OCCI facilities, 1988 Newmark Ave., Coos Bay. This competition will be an annual event so mark your calendar! Join us for a day of fun, food, and crafts. The event will highlight local foodservice establishments and their love for the coast's favorite warm treat, clam chowder. Chefs will hand-craft their version of the classic clam chowder for you to taste. Participants will have the opportunity to vote in the people's choice award for their favorite chowder. The handmade craft bazaar will feature local artisans in a juried show showcasing the talented and diverse group of artists we have in the Bay Area. All proceeds will benefit OCCI's Student Competition Club to help offset expenses for them to train for, and travel to, competitions. It will be a lively day of great tasting and unique shopping supporting the OCCI culinary students! Entry fee for chowder tasting: $10.00 = 10 tastes; Date: November 23, 2019; Time: 11:00 am – 3:00 pm. For more information concerning the competition or programs at OCCI please call 541-888-7309.
Doug Newman Award Presented
ROSEBURG, Ore. – The Oregon Recreation Trails Advisory Council (ORTAC) presented the Doug Newman Memorial Award to Becky Wolf at the 2019 Oregon Trails Summit Oct. 4 in Roseburg. Wolf has been a community trails advocate for more than 30 years and has contributed thousands of volunteer hours to improving Oregon's trail systems. A resident of Molalla, Wolf is the fourth woman to be individually recognized with the award. Summary of Wolf's contributions: Former member of ORTAC and the Recreational Trails Program Grant Advisory Committee. Board member for nonprofit Molalla River Watch and the Oregon Trails Coalition. Active member of nonprofit Oregon Equestrian Trails. Caretaker of a section of the Pacific Crest Trail in the Mt. Hood National Forest for 21 years. Former director of public lands and director of Leave No Trace education for the Back Country Horsemen of Oregon. Food coordinator and lead cook for the Pacific Crest Trail Association's annual Trail Skills College. The Doug Newman Memorial Award recognizes an Oregonian whose efforts have inspired, benefitted and contributed the state's trails and trail users. The award pays tribute to Doug Newman, an avid outdoorsman, author and journalist for The Eugene Register-Guard. Diagnosed with polio as a child, Newman died in 1992. ORTAC was established by the Legislature in 1971 to advise Oregon Parks and Recreation Department and its partners in the development and promotion of high quality non-motorized trail systems throughout Oregon. For more information about the Doug Newman Award or ORTAC, contact Jodi Bellefeuille at jodi.bellefeuille@oregon.gov or 503-986-0716.
Quake
A 2.6-magnitude earthquake shook the southern end of the two fault lines that run parallel with the Oregon Coast Thursday, Nov. 21. According to the U.S. Geological Survey, the quake was located west of Petrolia, CA near Cape Mendocino in Northern California.
WX
Sunny today along the South Oregon Coast with highs in the low 50s and winds out of the Northeast at 5-10 mph. Mostly clear skies tonight with lows in the upper 30s and winds light and variable. Mostly sunny over the weekend with a few clouds.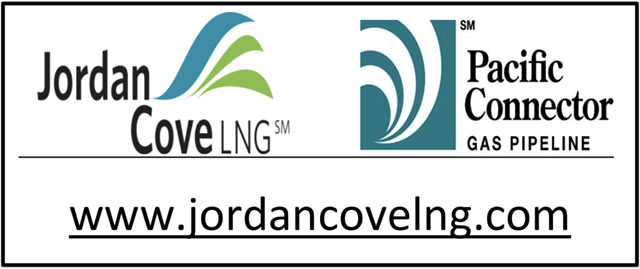 SPORTS NEWS
MHS sports
No events scheduled.
NBHS sports
Friday, November 22 – Band @ WIBC; 9:46am, Thanksgiving Assembly. Saturday, November 23 – Band @ WIBC. Sunday, November 24 – Band @ WIBC.
SWOCC sports
Southwestern Oregon's swim team is on the road to the College of Idaho in Caldwell, ID Saturday, Nov. 23, for a 9 a.m. meet. The Laker men's & women's wrestling teams are at the Spokane Open Sunday, Nov. 24, 9 a.m.
NCAA xc
The NCAA Cross Country Championship will be run at Terre Haute, IN, Saturday, Nov. 23.
Pac-12 vb
Oregon State lost 3-2 in Pac-12 volleyball at USC Thursday. The Beavers (3-14, 9-19) take on UCLA Sunday, 1 p.m., Pac-12 Networks. Oregon plays at UCLA Friday, 6 p.m., and at USC Sunday, 1 p.m., both on the Pac-12 Networks.
Pac-12 wbxb
Oregon State's women's basketball team beat visiting Southern Utah 95-45 Thursday at Gill Coliseum in Corvallis. The Beavers (5-0) play at Miami Friday, 11 a.m., and then take on Liberty at 11 a.m. on Saturday also from Miami. Oregon's women play at Syracuse on Sunday, Nov. 24, 1 p.m., ESPN.
Pac-12 mbxb
Oregon's men host Houston, Friday, 6 p.m., Matthew Knight Arena in Eugene in a non-conference collegiate basketball game on the Pac-12 Networks. Oregon State hosts Grambling State on Saturday, 11:30 a.m., Pac-12 Networks.
Pac-12 fb
Oregon plays at Arizona State in Tempe, AZ, Saturday, 4:30 p.m., on ABC-TV in Pac-12 football. Oregon State travels to Washington State to play the Cougars in Pullman, WA, Saturday night, 6:30 p.m., on the Pac-12 Networks.
Seahawks
The Seattle Seahawks play at Philadelphia Sunday, 10 a.m., in an NFL game on Fox-TV.