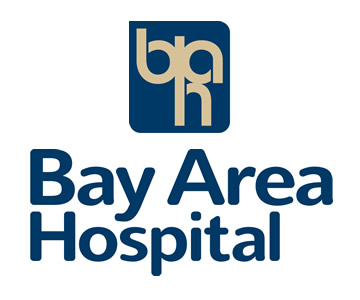 Coos Co. COVID-19 Report
CHW report – New cases since 9/11 – 61; Active Cases (new in last 14 days) – 555; Deaths – 72; Hospitalizations current – 18; Hospitalizations total – 285; Updated 9/20 – First vaccine only 3,949; Full vaccinated – 31,289; Partially or completely vaccinated in Coos Co. 18+ – 65.4%; Statewide – 74.3%.
Oregon reports 1,836 new confirmed and presumptive COVID-19 cases, 12 new deaths
PORTLAND, Ore. — There are 12 new COVID-19 related deaths in Oregon, raising the state's death toll to 3,661, the Oregon Health Authority reported at 12:01 a.m. Thursday. Oregon Health Authority reported 1,836 new confirmed and presumptive cases of COVID-19 as of 12:01 a.m. Thursday, bringing the state total to 318,914.
OHA releases new COVID-19 vaccine breakthrough report
OHA's most recent update on COVID-19 breakthrough cases, released today, found that 76.8% of the 11,994 reported COVID-19 cases between Sept. 12 through Sept. 18 occurred in people who were unvaccinated.  There were 2,778 breakthrough cases, accounting for 23.2% of all cases. The average age of the breakthrough cases during that period was 49. Eighty-four cases involved residents of care facilities, senior living communities or other congregate care settings. There were 68 breakthrough cases in people aged 12 to 17. To date, there have been 22,879 COVID-19 vaccine breakthrough cases in Oregon. The average age of all cases is 48. Breakthrough cases have been reported in all 36 counties. Cases of COVID-19 are far more common in unvaccinated people. The report shows that the rate of COVID-19 in unvaccinated people during the past week was currently approximately four times higher than in vaccinated people. To date, 4.5% of all vaccine breakthrough cases have been hospitalized and 0.9% have died. The average age of the people who died was 81. Vaccination remains the most effective tool to reduce the spread of COVID-19. The number of vaccine breakthrough cases identified in Oregon remains very small when compared to the more than 2.71 million Oregonians who have completed a COVID-19 vaccination series.
Pediatric dashboard update
Thursday, OHA published additional features to the dashboard report of pediatric COVID-19 case data in Oregon. This dashboard is published weekly on Thursdays with the most recent full week's (Sun. through Sat.) data.  Here are some key findings: In addition to reporting the cumulative percent of cases that are pediatric, the dashboard now shows these data by week. People under age 18 were disproportionately represented in the cases with illness onset last week (9/12/2021 – 9/18/2021). Pediatric case rates are highest among people ages 12-17 at 283.2 cases per 100,000, followed closely by people ages 6-11 at 259.2 cases per 100,000. In addition to reporting cumulative case rates by race or ethnicity, the dashboard now shows these data by week. This applies to weeks with 10 or more cases by race or ethnicity. Weekly inequities across case rates have decreased, but continue to persist.  The pediatric population estimates by race and ethnicity have been updated using data from the 2019 Public Use Microdata Sample (PUMS) from the American Community Survey. This change provides data that are more precise. As a result, case rate calculations by race and ethnicity have been updated. "OHA understands children in communities of color have been disproportionately affected by COVID-19 and have experienced more cases than White children. We are working to address this by partnering with community organizations to hold testing and vaccine webinars and events across the state, and provide information and services in a variety of languages," said Dr. Bukhosi Dube, senior health advisor, OHA. "While we are pleased the gap is closing, we continue to expand our work to ensure all those living in Oregon have access to vital vaccines and healthcare."
COVID-19 Hospitalizations
The number of hospitalized patients with COVID-19 across Oregon is 885, which is 54 fewer than Wednesday. There are 263 COVID-19 patients in intensive care unit (ICU) beds, which is seven fewer than Wednessday. There are 56 available adult ICU beds out of 642 total (9% availability) and 381 available adult non-ICU beds out of 4,234 (9% availability). The total number of patients in hospital beds may fluctuate between report times. The numbers do not reflect admissions per day, nor the length of hospital stay. Staffing limitations are not captured in this data and may further limit bed capacity. Note: Please do not visit an emergency department for COVID-19 testing, unless you require emergency care for your symptoms. Emergency departments in Oregon are under significant strain responding to the current surge in COVID-19. If you have a medical condition that doesn't require emergency care, contact your provider. An urgent care center may also help you get the care you need and will save emergency departments from added strain.
Vaccinations in Oregon
Thursday, OHA reported that 7,964 new doses of COVID-19 vaccinations were added to the state immunization registry on Sept. 22. Of this total, 3,924 were administered on Sept. 22: 1,612 were initial doses, 1,762 were second doses and 505 were third doses. The remaining 4,040 were administered on previous days but were entered into the vaccine registry on Sept. 22. The seven-day running average is now 7,713 doses per day. Oregon has now administered 2,937,158 doses of Pfizer Comirnaty, 1,893,550 doses of Moderna and 212,116 doses of Johnson & Johnson COVID-19 vaccines. As of Thursday, 2,717,918 people have had at least one dose of a COVID-19 vaccine and 2,483,452 people have completed a COVID-19 vaccine series. These data are preliminary and subject to change. Updated vaccination data are provided on Oregon's COVID-19 data dashboards and have been updated Thursday.
Vaccines will help us 'get to freedom' 
Sharon Porter, a retired educator in La Grande, did not hesitate at all to get the COVID-19 vaccine. As a cancer patient, Sharon is grateful for the treatments that have kept her alive for many years.  Sharon Porter – Because Sharon is immunocompromised, she got a third dose of the vaccine in August and appreciates "that extra measure of protection." But she is still careful.  Sharon says, "When I am in close proximity to an unmasked person, I get a bit panicked. I will not enter a store where masks are not worn. I feel sad about that because I want to support local business."   Sharon is also grateful when people "care enough for people like me to mask up. I care about others and want to get past all this. We will not get to freedom until we all cooperate and get vaccinated, if medically able."  To Sharon, getting fully vaccinated is a powerful way "to help others in our community. That is celebration enough!"  You can read the full story on OHA Vaccine News. Vaccines are safe and the most effective way to protect us against serious illness and hospitalizations due to COVID-19. Find more information and a vaccine site near you today by visiting our Find a COVID-19 Vaccine in Oregon web page.
COVID-19 Cases & Deaths
The new confirmed and presumptive COVID-19 cases reported Thursday are in the following counties: Baker (9), Benton (22), Clackamas (133), Clatsop (18), Columbia (18), Coos (66), Crook (20), Curry (2), Deschutes (185), Douglas (67), Gilliam (2), Grant (4), Harney (11), Hood River (10), Jackson (90), Jefferson (39), Josephine (34), Klamath (49), Lake (11), Lane (141), Lincoln (8), Linn (65), Malheur (26), Marion (166), Morrow (7), Multnomah (231), Polk (48), Sherman (4), Tillamook (4), Umatilla (105), Union (13), Wallowa (11), Wasco (15), Washington (148) and Yamhill (54).
Oregon is prepared to provide COVID-19 booster shots to eligible people, but state health officials ask Oregonians to be patient as health care providers battle ongoing COVID-19 surge
(Salem – September 23, 2021) Oregon is ready to make booster shots available to people who are eligible to receive one, if the Western States Scientific Safety Review Workgroup approves a federal recommendation to make booster shots of the Pfizer vaccine available to seniors and people in high-risk categories. While Oregon currently has an adequate supply of Pfizer vaccines, state health officials cautioned that provider capacity could mean that booster shots may not be available on-demand in some communities. Health officials continued to emphasize that medical evidence shows that all three COVID-19 vaccines are safe and highly effective at preventing severe COVID-19 illness and death. The recommended Pfizer booster maintains the Pfizer vaccine's long-term effectiveness, especially for older adults. Public health officials also urged all unvaccinated Oregonians to talk to their health provider about getting immunized against COVID-19. Dr. Tom Jeanne, Deputy State Epidemiologist said: "The Delta variant continues to spread, putting more people at risk, including younger people. A vaccination is the best way to keep yourself and the people you care about safe from COVID-19." Earlier today, a panel of medical and public health experts convened by the federal Centers for Disease Control and Prevention (CDC) recommended a booster dose of the Pfizer vaccine for people aged 65 and older, as well as residents of long-term care facilities and people 18 and older who have certain underlying conditions – all of whom had received their second dose of the vaccine at least 6 months ago. The Western States Scientific Safety Review Workgroup convenes later today to consider the federal recommendations. People vaccinated with the Moderna and Johnson & Johnson COVID-19 vaccines are not currently eligible to receive a booster, though federal health officials expect to consider a booster recommendation in coming weeks, based on more data. Dr. Melissa Sutton, Medical Director of Respiratory Viral Pathogens at OHA said, "Current evidence tells us that the Moderna and Johnson & Johnson vaccines continue to offer strong protection against the most serious COVID-19 outcomes." People who are immunocompromised, and were vaccinated at least one month ago, currently qualify for a third dose of the Pfizer or Moderna vaccines, based on previous recommendations approved by federal and Western States medical experts. According to the CDC's panel, people who are recommended to receive a Pfizer booster are: People 65 or older who received their second dose of Pfizer vaccine at least 6 months ago. Residents of long-term care facilities who received their second dose of Pfizer vaccine at least 6 months ago. People 50-64 who have medical conditions that put them at-risk of developing severe COVID-19 disease and received their second dose of Pfizer vaccine at least 6 months ago. People 18 to 49 years old who have underlying health conditions that make them vulnerable to COVID-19, and who received their second dose of Pfizer vaccine at least 6 months ago, would also be eligible based on their individual benefits and risks. (State public health doctors emphasized that findings from current data show that vaccine effectiveness against hospitalization and death remains high in people under the age of 65.) State health officials estimate the population of Oregonians who are potentially eligible for a Pfizer booster immediately could exceed 230,000 people, with more becoming eligible as they reach the 6-month threshold since they completed their vaccination series. Across Oregon, vaccination sites currently have approximately 460,000 Pfizer doses in stock.  Eligible Oregonians in these categories could seek booster shots through their health care provider or local pharmacy, once approved by the Western States Safety Review panel. Eligible residents in long-term care facilities, including seniors, should receive their boosters through vaccination plans developed between their homes and pharmacies. State officials are also planning ways to reach home-bound seniors, people with disabilities and other vulnerable populations. In some regions of the state, providers and local public health officials again may set up large mass vaccination sites. However, state officials urged eligible Oregonians to be patient as public health and health care providers administer vaccines and fight the most recent wave of COVID-19 cases, hospitalizations and deaths, brought on by the highly transmissible Delta variant. OHA Director Patrick Allen said, "Our ability to deliver Pfizer boosters isn't limited by the availability of doses, but by capacity of health care providers to administer them at the same time they're treating hundreds of new cases each day, driven by the Delta variant which is running rampant largely among unvaccinated Oregonians. I'm grateful for the dedication and resilience of Oregon's health care community. I ask Oregonians to recognize that you may not have a booster appointment waiting for you the day you become eligible, but you will get one. In the meantime, your vaccine continues to protect you from COVID-19, no matter what vaccination you've received."
Mill Beach health advisory issued
OHA issues advisory due to high bacteria levels – PORTLAND, Ore.—Oregon Health Authority (OHA) is issuing a public health advisory today for unsafe levels of fecal bacteria in ocean waters at Mill Beach in Curry County. People should avoid direct contact with the water in this area until the advisory is lifted. Unsafe levels of fecal bacteria can cause diarrhea, stomach cramps, skin rashes, upper respiratory infections, and other illnesses. Children, elderly and those with a compromised immune system should use extra caution as they are more vulnerable to illness from waterborne bacteria. Visitors should avoid wading in nearby creeks, pools of water on the beach, or in discolored water, and stay clear of water runoff flowing into the ocean. Levels of fecal bacteria tend to be higher in these types of water sources.
NBPD to be Reviewed by Consultant
City of North Bend release – Mayor Jessica Engelke has released the following statement with regards to Council action on Tuesday, September 21, 2021: "There have been long-standing concerns from law enforcement, City Council, and the community regarding staffing the North Bend Police Department: community policing, overtime, work/life balance, training, recruitment, and retention have been under discussion dating back to the public safety fee reduction that occurred in May 2020. These issues were again addressed in public meetings earlier this year. To address the concerns, the City Council on Tuesday voted to secure an outside consultant capable of performing a 360-degree review of our police department, policies, and practices. This will include a professional law enforcement study that the Council intends to use as a basis for preparing a strategic plan for future growth and development. It will consist of a detailed report on, amongst other things: Efficiency, staffing, deployment schedules, overtime, and department operations; Organizational strengths and weaknesses, Projections, inferences, or recommendations for managing the workload of the agency; and Pay and analysis of similar-sized agencies in Oregon, including associated incentives and benefits. The City remains committed to receiving quality input to move us forward in addressing these previously-raised concerns going back to 2017 when the public safety fee was imposed on taxpayers and most recently raised in a letter to our attorneys."
Fish Restoration and Enhancement Board to meet virtually on Sept. 24
SALEM, Ore. — ODFW's Fish Restoration and Enhancement Board will meet by Teams on Friday, Sept. 24 from 8- 11 a.m. Members of the public may attend the meeting virtually. The agenda, login information, and meeting materials are available online at https://www.dfw.state.or.us/fish/RE/board_schedule.asp The agenda includes review of project proposals, program budgets, and meeting scheduling for the 21-23 biennium. Created by the Oregon Legislature in 1989, the Fish Restoration and Enhancement Program is funded by a surcharge on sport and commercial fishing licenses and commercial poundage fees. The program's seven-member citizen board reviews fish restoration and enhancement project proposals and makes funding recommendations to the Oregon Fish and Wildlife Commission. Reasonable accommodations will be provided as needed for individuals requesting assistive hearing devices, sign language interpreters or large-print materials for the meeting. Individuals needing these types of accommodations may call the Information and Education Division at 800-720-6339 or 503-947-6002 at least 24 hours in advance of the meeting. For more information on the Fish Restoration and Enhancement Program, or to view information regarding current R and E Program applications, visit www.dfw.state.or.us/fish/RE or contact program coordinator Kevin Herkamp at (503) 947-6232.
Non-native fish are main consumers of salmon in reservoirs, researchers find
By Sean Nealon, OSU release – CORVALLIS, Ore. – When warmwater fish species like bass, walleye and crappie that are not native to the Pacific Northwest, but prized by some anglers, overlap with baby spring chinook salmon in reservoirs in Oregon's Willamette River they consume more baby salmon than native fish per individual, new research found. The research by Oregon State University, Oregon Department of Fish and Wildlife and U.S. Forest Service Pacific Northwest Research Station scientists, recently published in the journal Ecosphere, may have implications for threatened salmon and future management strategies. "Mixed stock fisheries are complicated and always changing," said Christina Murphy, lead author of the paper who is a courtesy faculty member at OSU and a biologist with the U.S. Geological Survey in Maine. "We are providing the science to help managers identify tradeoffs to make the best management decisions for each individual location." Fisheries managers in Oregon are increasingly identifying and grappling with threats posed by illegally introduced or invasive species overlapping with native fish populations. In part due to this new research, management actions now include removing harvest restrictions on non-native warmwater fish species, which are sought by some anglers because of their white, flaky meat and sporty fighting ability, where their presence may have negative impacts on sensitive native fish species, such as salmon. "As the fish management agency for Oregon, it is our job to promote and achieve goals of native fish conservation and providing angler opportunity," said Jeremy Romer, a co-author of the paper and assistant district fish biologist for ODFW in Springfield. "To do this effectively we use adaptive management and base our decisions on the most recent, reliable scientific research. We are always striving to pool resources and collaborate with colleagues to solve problems and inform management. This project is a great example of that." Construction of dams in the Willamette River and elsewhere created an unnatural overlap of coldwater fish, such as salmon and rainbow trout, and non-native warmwater fish, such as bass and crappie, in reservoirs. Studies on the diets of fish show that non-native species can have a large predatory impact on populations of salmonids, including spring chinook. In the new paper, the OSU, ODFW, and U.S. Forest Service researchers studied fish in the Hills Creek and Lookout Point reservoirs on the upper Middle Fork Willamette River, just southeast of Eugene, Oregon. The spring chinook salmon found in that river are listed as threatened under the Endangered Species Act. They studied the diets of reservoir fish in two time periods: March through June and August through September. Previously it was difficult to identify if predators had eaten baby salmon, known as fry, because they are quickly digested into indistinguishable goo. The researchers solved that problem by using two methods to identify which fish consume the spring chinook salmon in the first few months of their lives: stable isotopes and stomach contents. Isotope analysis allows the researchers to determine what predators ate by tracking nitrogen through the food web. Nitrogen accumulates in salmon from the food they eat in the ocean. That nitrogen is then passed on from the mother to the baby salmon, and when a predator eats a salmon fry it also absorbs that nitrogen. The more fry predators eat, the higher the marine derived nitrogen level. This elevated nitrogen level of the fry only lasted through May in the study. After that, the isotope analysis only told the scientists that the primary diet of a predator is any kind of fish. The researchers then used the actual stomach content information to determine what fish species were being consumed. They found that walleye, by far, were most likely to have juvenile salmon in their stomachs. In the early time period, 18.5% of walleye had salmon in their stomach contents. In the later period, 15.8% did. They were the only fish species in the later period that had salmon in their stomach. Other predators in the early period with salmon in their stomachs were largemouth bass (5.7%), white crappie (3.1%) and then native northern pikeminnow (0.6%). The black crappie, cutthroat trout, rainbow trout and yellow bullhead studied during both time periods had no salmon in their stomachs. The isotope signature analysis confirmed the stomach content findings. Walleye, largemouth bass and white crappie also had higher levels of nitrogen isotopic signatures. Ivan Arismendi, a co-author of the paper and an assistant professor in the Department of Fisheries, Wildlife, and Conservation Sciences in the College of Agricultural Sciences, added: "Our findings support this strategy of integrated management, emphasizing that the capture of popular non-native warmwater species such as walleye can be promoted in areas that are overlapping with conservation priorities for salmon."
South Coast Striders Hike
Tahkenitch Dunes and Threemile Lake Trails–Sunday, September 26 (9:30 AM); Requires Registration. Both a short and a long hike will be offered. Experience the amazing diversity of the Oregon coast range on either of these two hikes. You can travel out along the Tahkenitch Dunes Trail as it winds through the woods to where Tahkenitch Creek empties onto the beach and return along the same trail for a 3.5 mile trip out and back. Participants will return to the parking area on their own. This hike should last 2.5—3 hours. Or Take a longer more vigorous hike–a 6 mile loop combining the Tahkenitch Dune trail and the Threemile Lake trail. We will all hike together on the Tahkenitch Dune Trail to the beach then hike north along the beach then back through the dunes past the beautiful and remote Threemile lake then through a mature and mossy Spruce forest then back to the parking lot. The long hike is rated difficult (mainly due to sand) and should last 4 hours. Bring lunch, plenty of water and dress in layers for hot and sunny to cold, foggy and windy weather. Location and Time: Meet at 9:30 at the Day Use Parking Lot; Directions: 8 miles North of Reedsport on your left , Mile post marker 204 on Hwy 101. This is a Forest Service day use area. A $5 day use fee per vehicle or appropriate pass is required for parking at this trailhead.
Lane Co. Cold Case
On Monday, June 9, 1977, sixteen year old Lliana Gay Adank and seventeen year old Eric Shawn Goldstrand, both North Eugene High School students, went to the Broken Bowl picnic grounds at Fall Creek, for an afternoon picnic and fishing outing. When the couple failed to return home, their parents notified the Lane County Sheriff's Office. LCSO personnel located the female victim at the secluded picnic area. The male victim was located in the nearby brush a few hours later. The female victim had been sexually assaulted and both victims had been shot to death. Since the killings, detectives have worked to solve the case. Initially the crime scene was searched and processed, area searches were completed and roadblocks were put in place. Over the years, numerous interviews were done, polygraphs were completed and numerous firearms were tested and bullets forensically analyzed. Latent DNA was obtained at the crime scene and analyzed utilizing technology available at the time. Latent fingerprints from the crime scene were also analyzed and compared with the national fingerprint data base. No matches were found. These investigative efforts afforded few leads. However, after more than four decades, the suspect's DNA was re-submitted in July of 2020 for analysis utilizing modernized genealogical technology. As a result of that analysis a former Lane County resident was identified and later confirmed to be the perpetrator. Ronald Albert Shroy's DNA linked him to the crimes. Shroy was twenty three years old and a Lane County resident at the time of the crimes. Shroy moved away from Oregon in the early 1980's. He was discovered to have been living in Mesa, Arizona since 2008. As investigators were closing in and making final preparations to present the matter to a grand jury, arrest, and charge him, Shroy was involved in an unrelated domestic violence incident and took his own life. (Feb 24, 2021). The Lane County Sheriff's Office Cold Case Team remains dedicated to investigation and solving cases such as this. Detective Kurt Wuest was first assigned to this case in 1983. Now, 38 years later as a volunteer cold case investigator for the Lane County Sheriff's Office, he hopes to bring closure to the families of Lliana Adank and Eric Goldstrand. The Lane County Sheriff's Office Cold Case Team is comprised of volunteers and is funded by donations made by community members. The ability for investigators to actively work these cold case investigations is made possible by these donated funds. This funding allowed for the recent DNA work on this case to be completed. We would like to thank all of the agencies that assisted with this investigation, including the Lane County District Attorney's Office, San Luis Obispo Sheriff's Office, and the National Center for Missing and Exploited Children. A special thank you is also given to the Mesa Arizona Police Department, and all of the forensic scientists for their hard work in helping us solve this case.
I-84 Fatal, Baker Co.
On September 23, 2021 at approximately 2:14 AM, Oregon State Police Troopers and emergency personnel responded to a Commercial Motor Vehicle crash on Interstate 84 near milepost 318. Preliminary investigation revealed a Freightliner CMV pulling a set of double trailers, operated by William Frakes (49) of Nampa, ID was westbound when it left the roadway and overturned. Frakes sustained fatal injuries and was pronounced deceased.
Shooting Investigation Curry Co.
On September 19, 2021, at approximately 6:03 P.M, a motorcyclist was shot by an occupant of a passing vehicle. The shooting occurred on Highway 101 near milepost 289 south of Langlois, Oregon. Both the motorcycle and suspect vehicle were traveling southbound. The suspect vehicle is a black four-door hatchback, possibly a Volkswagen. The attached photos are of the actual suspect vehicle. The suspect vehicle had at least two occupants, a male, and a female, both estimated to be in their 20's or 30's. The male suspect is described as tall and thin with short dark hair and a dark complexion. The female suspect is described as white with short hair with pink or purple highlights. OSP is requesting anyone with information regarding this shooting or any information regarding the suspect vehicle to contact the Oregon State Police Southern Command Center at 1-800-442-2068 or *OSP and refer to Case #: SP21-268655.
Criminal Trespass
According to an entry on the CBPD log for Sept. 22, 11 a.m., 1020 So. 1st St., Fred Meyer, 26-year old Damian Martinez Pizano charged with Criminal Trespass II, "Martinez Pizano cited in lieu of custody."
Warrant
According to an entry on the CBPD log for Sept. 22, 1:39 p.m., end of Grinnell Ln., "CQTP arrested subject on 2 CBPD warrants," 35-year old Antonio Flores charged with two CBPD warrants for Theft II & Theft III, also, FTA on Criminal Citation. "Flores transported to CCJ."
Warrant
According to an entry on the CBPD log for Sept. 22, 3:21 p.m., "warrant service by NBPD on CBPD warrant on" 29-year old Anthony Tyrone Williams charging Burglary II, Theft II, Criminal Mischief II, "Williams cited in lieu of custody."
Warrant
According to an entry on the CBPD log for Sept. 22, 3:31 p.m., "warrant service by CCSO on CBPD warrant on" 50-year old Scott Charles Robinson charging Robbery III & Theft II, "Robinson cited in lieu of custody."
Warrant
According to an entry on the CBPD log for Sept. 22, 5:18 p.m., 100 block Kruse Ave., "warrant service by CBPD on CCSO warrant on" 37-year old Adam James Brunner charging FTA on Robbery, two-counts Tampering with a Witness, two-counts Conspiracy to Commit Class C Felony, "Brunner cited in lieu of custody."
Warrant
According to an entry on the CBPD log for Sept. 22, 9:08 p.m., Lockhart Ave., "result of subject looking into vehicles," 45-year old Jason George Bragg charged with Failure to Register as a Sex Offender, FTA on Failure to Register three-counts, "cited in lieu of custody and released."
WX
Sunny along the South Oregon Coat with highs in the mid 70s and winds out of the Northwest at 10-15 mph. Mostly clear tonight with lows near 50 and winds from the Southwest at 5-10 mph. Sunshine and clouds over the weekend with highs in the mid 60s.

Sports
Prep vb
Marshfield's volleyball team won a 3-2 District 4 match over Siuslaw at Florence Thursday. The Lady Pirates (1-1, 4-3) are scheduled to play Marist Catholic (1-1, 3-5) at home Tuesday. Marist Catholic beat Junction City 3-2 Thursday. North Bend at Springfield was cancelled. The Bulldogs (7-0, 9-0) are scheduled to play at Willamette, Tuesday, Sept. 28.
Prep sc
North Bend girls at Lebanon in prep soccer Thursday was cancelled. Coqullle/Myrtle Pt. at Marshfield was also cancelled. North Bend's boys lost 2-1 at Brookings-Harbor Tuesday. The Bulldogs (0-2, 1-3) are scheduled to play at No. Eugene Thursday, Sept. 30.
Prep fb
North Bend plays at Marshfield in a Bay Area Rivalry football game Saturday, 3 p.m., Pete Susick Stadium, Coos Bay. The game will be broadcast live on FM 105.1, KMHS and streamed at www.kmhsonline.com
Prep fb polls
Siuslaw has jumped to No. 2 in this week's OSAA Coach's 3A Football Poll. The Vikings (2-0) trail Rainier (3-0). So. Umpqua (2-0) is No. 3, while Junction City (1-0) shows up at No. 8. Bandon (3-0) is NO. 4 in the 2A Poll, Coquille (1-1) is No. 7. Myrtle Pt. (1-1) is tied for No. 10 in the 1A 8-man poll and Gold Beach (2-1) is No. 7.
SWOCC sports
Southwestern Oregon's soccer teams are scheduled to host Chemeketa CC, Saturday, Coos Bay. Women at noon, men at 2:30 p.m. The Laker volleyball team is scheduled to host Chemeketa CC Friday, 6:30 p.m., and Clackamas Saturday, 2 p.m.
Pac-12 fb
Oregon opens Pac-12 football play by hosting Arizona Saturday, Autzen Stadium, Eugene, kickoff 7:30 p.m. on ESPN. Oregon State is at USC, Saturday, 7:30 p.m., FS1.
Pac-12 sc
Oregon's women play at UCLA in a Pac-12 soccer match Friday, 7 p.m., Pac-12 Networks. Oregon State's women are at USC Friday, 4 p.m., Pac-12 Networks.
Pac-12 vb
Oregon is at Arizona State Sunday, noon, in a Pac-12 volleyball match on the Pac-12 Networks. Oregon State is at Arizona, noon, also on the Pac-12 Networks.
Seahawks
The Seattle Seahawks are at the Minnesota Vikings in an NFL game Sunday, Sept. 26, 1:25 p.m., Fox Sports.