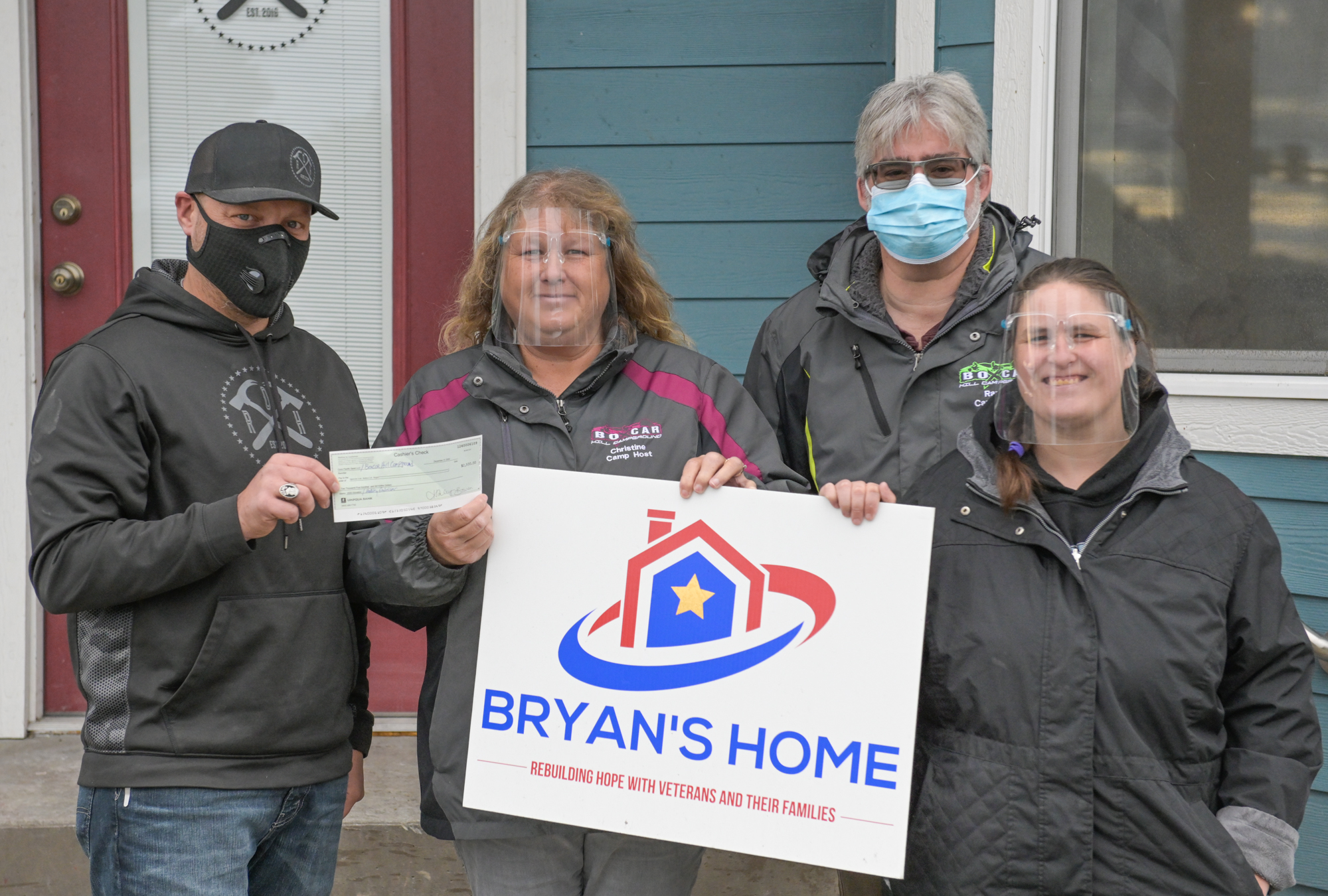 Boxcar Hill Campground Hosts Christy, Randy & Nichole Rushton present Patrick Wright, Executive Director for Operation Rebuild Hope a donation check for $2500.

Boxcar Hill Campground held their 2020 holiday raffle/fundraiser over Thanksgiving weekend.  Camp Host Christy Rushton, organized the event which received generous donations from the following businesses:
North Bend Motorsports: $250 Service Certificate
Gibbs RV: Cast Iron Dutch Oven & Cast Iron Fry Pan
Porter's RV: 20' Sewer Kit
North Bend Yamaha: Fire Stick Goggles
Florence Motorsports: $250 Gift Card
Todd Goergen, Boxcar Hill Campground General Manager and co-owner stated "Operation Rebuild Hope Is a great place to put these funds to good use.  Patrick and his team are nearing the finish line on opening Bryan's Home.  Boxcar Hill Campground is honored to support Operation Rebuild Hope and their mission to help our veterans to whom we owe so much.".
To learn more about Operation Rebuild Hope go to : https://www.operationrebuildhope.org/