Duck vb
No. 13 Oregon volleyball was handed its eighth loss of the season by a red-hot No. 23 Utah team in four sets, Friday, 25-23, 17-25, 25-16, 25-21. How it Happened: Oregon (21-8, 11-8) could not find it's rhythm offensively and was plagued by hitting errors throughout the match. While Utah did block nine Oregon attempts, the Ducks also made 14 additional hitting errors to finish the night with a .220 clip. The final match of the regular season will be played Friday at 3 p.m. against Oregon State in Corvallis, Ore. The match will be televised on the Pac-12 Networks.
UO wbxb
The Oregon women's basketball team (2-1) fought off a gritty comeback attempt by Portland State (0-4) on Tuesday in Matthew Knight Arena, scoring the final seven points of the game to win 63-56. The Ducks go on the road for the first time this season, to face Central Michigan on Friday and American on Saturday in the South Point Shootout in Las Vegas.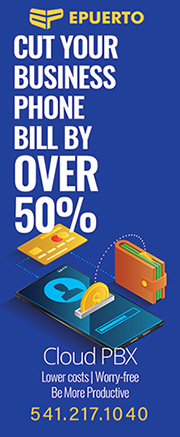 UO mbxb
Melvin Johnson scored 19 points and Treveon Graham had 13 to lead No. 14 Virginia Commonwealth past Oregon 77-63 on Tuesday night. The Rams (4-1) led by as many as 14 and never trailed in the Legends Classic consolation game at the Barclays Center. Oregon will play Portland State at Matthew Knight Arena on Sunday, Nov. 30 at 5 p.m.
OSU mbxb
Oregon State (3-1) and Auburn (2-2) will face each other for the first time in history, when they meet in the consolation game of the MGM Grand Main Event Heavyweight bracket at 6 p.m. on Wednesday in Las Vegas. Oklahoma State, which defeated the Beavers 66-53 in the first game of the tournament, will face Tulsa in the championship contest at 8:30 p.m.
Pac-12 All Academic Volleyball Team
Three Oregon volleyball players were recognized for their hard work in the classroom as Serena Warner, Shellsy Ashen and Kacey Nady earned Pac-12 All-Academic honors, Tuesday. Warner was named to the Pac-12 All-Academic Second Team while Ashen and Nady were honorable mentions. Oregon State's Tayla Woods was named to the First Team, while Rachel Buehner, Haley Clark, Katelynn Driscoll, Sydney Francis, Arica Nassar, Darby Reeder, Laura Schaudt, and Lila Toner, were Honorable Mention.