Prep fb
Marshfield defeated Rainier 43-16 in a non-league prep football game Friday at Cottage Grove. The Pirates (1-0, 7-0) will travel to Tillamook (5-2) this Friday to play the Cheesemakers. Elmira backed out of the scheduled league game due to COVID issues. North Bend fell 10-0 in a 5A Midwestern League game to Springfield at Silke Field Friday. The Bulldogs (1-3, 1-4) are scheduled to host Willamette Friday.
Prep xc
North Bend's boys were sixth at the Springfield Cross-Country Invite Saturday. Junior Aidin Wilson led the Bulldogs in 13th place (18:28.3), while junior Gavin Schmidt was 21st (19:13.5). They were followed by junior Benjamin Swank 25th (19:42.1), junior Nathaniel Folsom 32nd (20:35.0), and junior Evan Hernandez 40th (21:21.0). North Bend's girls finished fifth. Junior Sara Slade was 11th (22:02.6), freshman Emma Slade 19th (22:56.5), sophomore Abby Woodruff 24th (24:34.5), freshman Clara Messner 28th (24:38.2), and junior Rose Hadley 35th (26:03.8). North Bend is scheduled to run at the Umpqua Invite on Wednesday, Oct. 20. Marshfield's boys were 10th at the Paul Mariman Invitational Saturday at Philomath HS. Senior Jacob Calvert led the Pirate boys at 29th (18:14.30), he was followed by freshman Elijah Cellura 37th (18:31.20), sophomore Corbin Reeves 57th (19:15.30), junior Jack Waddington 67th (19:23.70), and sophomore Bridger Olson 83rd (20:17.0). The Pirate girls were incomplete as a team. Senior Bailey Wallack led Marshfield in 30th (22:15.4), followed by junior Sara Weatherly (25:45.70), junior Elizabeth Delgado (26:55.60) and sophomore Jenna Erickson 113th (32:36.90). Marshfield is scheduled to run at the Lewis & Clark XC Invitational Saturday, Oct. 16.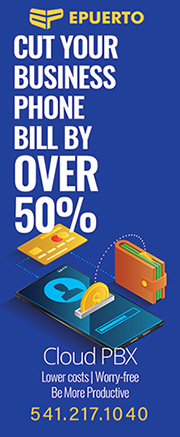 Crater Twilight 5000
Marshfield's Alexander Garcia-Silver place third at the Crater Track Twilight 5000m Friday at Central Point in Southern Oregon. The junior was timed in 15:06.60. Crater junior Tyrone Gorze won in 14;29.30, while his Comet teammate freshman Josiah Tostenson was second in 15:03.40.