Prep fb
Marshfield remained unbeaten on the 4A prep football season with a 49-13 non-league win at Tillamook Friday. The Pirates (2-0, 9-0) are scheduled to host North Eugene (1-1, 3-2) Friday, Oct. 22, 7 p.m., Pete Susick Stadium, Coos Bay. North Bend beat visiting Willamette 26-16 Friday night at Vic Adams Field in a 5A Midwestern League contest. The Bulldogs (2-3, 2-4) are scheduled to play at Eagle Pt. (3-3, 3-4) Friday, Oct. 22, 7 p.m.
Prep vb
At the Marshfield Tournament Saturday North Bend's volleyball team got wins over Cottage Grove 2-1 and Siuslaw 2-1 in Match Play. The Bulldogs (12-1, 17-1) are scheduled to host Thurston Tuesday, Oct. 22, 6:45 p.m. Marshfield beat Marist Catholic in Match Play 2-1, but lost to Siuslaw 2-0. The Lady Pirates (5-3, 9-6) are scheduled to play at Elmira on Tuesday, Oct. 22, 6:45 p.m.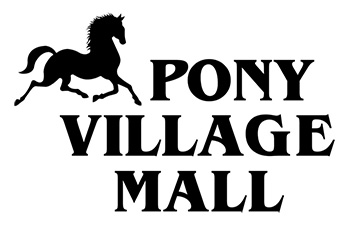 Prep xc
Marshfield's cross-country teams ran Saturday at the Lewis & Clark Invitational held at Milo McIver Park near Estacada in the Portland area. The Pirates junior Alexander Garcia-Silver ran in the Varsity Orange 5K Race and placed 10th overall in 15:18.80. Freshman Elijah Cellura 138th, 17:45.10; sophomore Corbin Reeves 16th, 18:16.60; sophomore Gavin Stovall 231st, 19:36.20; sophomore Bridger Olson 237th, 19:44.50; junior Jack Waddington 239th 19:56.90; junior Markus Kliewer 245th, 20:31.70. In the girls Varsity Orange Division, MHS senior Bailey Wallack was 119th in 20:59.90; junior Sara Weatherly 236th, 24:19.80; junior Elizabeth Delgado 246th, 24:59.40; sophomore Jenna Erickson 276th, 28:44.90. Marshfield is scheduled to next run at the District 4 Championships, Oct. 28, Lane CC, Eugene. North Bend did not run this past weekend. The Bulldogs are scheduled to run at the Umpqua Invite, Wednesday, Oct. 20, Stewart Park, Roseburg.
Prep sc
North Bend's girls fell 2-0 at Crater in Central Point Saturday in a 5A Midwestern League soccer match. The Bulldogs (0-5, 0-8-1) are scheduled to host Willamette, Tuesday, Oct. 19, 4 p.m. North Bend's boys also lost 2-0 at Crater Saturday. The Bulldogs (1-4-1, 3-5-1) are scheduled to host Willamette, Tuesday, 6 p.m. Marshfield's soccer teams will play at Cottage Grove on Monday, Oct. 18. The Pirate boys (7-0-1, 7-3-1) are in first place in 4A District Four by a half-a-game, and Cottage Grove (6-0-2, 7-2-3) is second. Last time they played in Coos Bay it was a tie (5-5). Marshfield and Cottage Grove girls will play at 4 p.m.